Augmented reality is coming to the workplace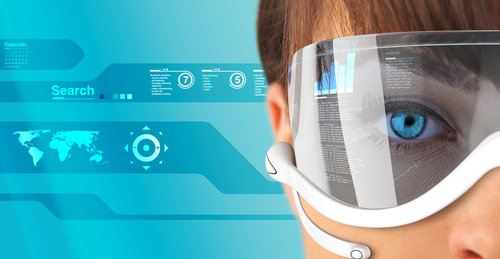 Unlike virtual reality, which seeks to replace the physical world with a virtual one, augmented reality aims to supplement the real world with computer input.
This might be simple, real-time stuff like displaying the score on the screen during a football match, or more advanced technology like object or facial recognition. Now though analyst company Gartner sees AR reaching a point where it can enhance business workflows and training.
Tuong Huy Nguyen, principal research analyst at Gartner says, "AR leverages and optimizes the use of other technologies such as mobility, location, 3D content management and imaging and recognition. It is especially useful in the mobile environment because it enhances the user's senses via digital instruments to allow faster responses or decision-making".
AR has the potential to be useful in a number of ways. By identifying objects that are generating more heat or radiation than usual, for example. It can show workers where to go and what to do, minimizing the time they need to spend in hazardous or low-visibility environments. It can also provide information about distances, sizes and levels of danger.
Improvements in location services and image recognition now make AR a more practical proposition for day-to-day use than it was a few years ago. Add in new technologies like smartglasses, which may also be able to boost worker efficiency, and maybe AR's time has come.
According to Gartner it has the potential to improve productivity, provide hands-on experience, simplify current processes, increase available information, provide real-time access to data, offer new ways to visualize problems and solutions, and enhance collaboration. A pretty impressive list, though the company warns that enterprises must identify a clear goal or benefit for deployments, such as improved access to information, or to provide training, and assess how the organization can use AR to reach this goal.
"AR is most useful as a tool in industries where workers are either in the field, do not have immediate access to information, or jobs that require one or both hands and the operator's attention," says Nguyen. "As such, the impact on weightless industries is lower because these employees often have constant and direct access to the information they need (such as knowledge workers)".
The full report Innovation Insight: Augmented Reality Will Become an Important Workplace Tool is available on Gartner's website.
Image Credit: sellingpix / Shutterstock