PayPal's second global Hackathon invites you to become the 'ultimate hacker for good'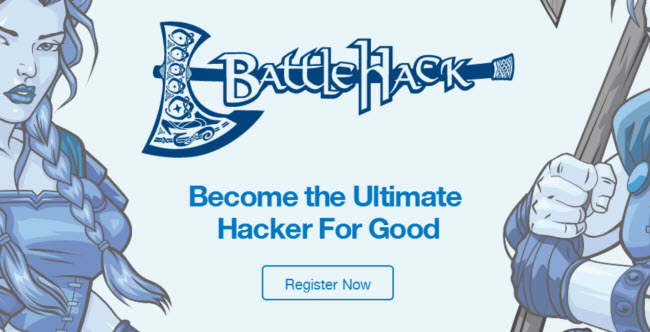 Hackers get a bad rap, but that's usually down to a simple misunderstanding of the term. PayPal is doing what it can to set the record straight with its second annual Hackathon competition, Battle Hacks, where participants are invited to "become the ultimate hacker for good". This is not the type of hacking you see on TV and in movies -- there are no passwords to be broken, no encrypted files to crack. Instead, developers are invited to create something magical and useful based on the PayPal API, or the Braintree and Venmo SDKs, in just 24 hours.
The Hackathon takes place in eleven cities around the world, starting in Tel Aviv on 6 February, and ending in London on 11 October. The world finals take place in San Jose, CA over three days starting 14 November, and the winner will walk away $100,000 richer. Oh, and they get the chance to wield the axe trophy -- "good luck clearing customs," quips PayPal.
If last year's competition is anything to go by, we should see some genuinely useful and impressive apps emerging. The 2013 finals yielded an app called Donate Now which allowed mobile phone owners to use their handsets to make donations with Bluetooth Low Energy (BLE) technology. Registration is now open for the first round and there are a limited number of tickets available. Last year's event drew more than 2,000 entrants, so if you want to take part time is of the essence.
Budding coders may be drawn in by the prize money and the chance of a taste of fame, but you don't have to be the overall winner to take home a prize. Whoever ends up in second bags themselves a PS4, while the third prize is a FitBit Force. Leap Motion controllers are being handed out to the first 25 entrants through the door.
You can find out more at the Battle Hack website, while the "cinematic trailer" gives you an idea of what to expect.