Explore more than 3,500 puzzles with Jigsaw Puzzles Free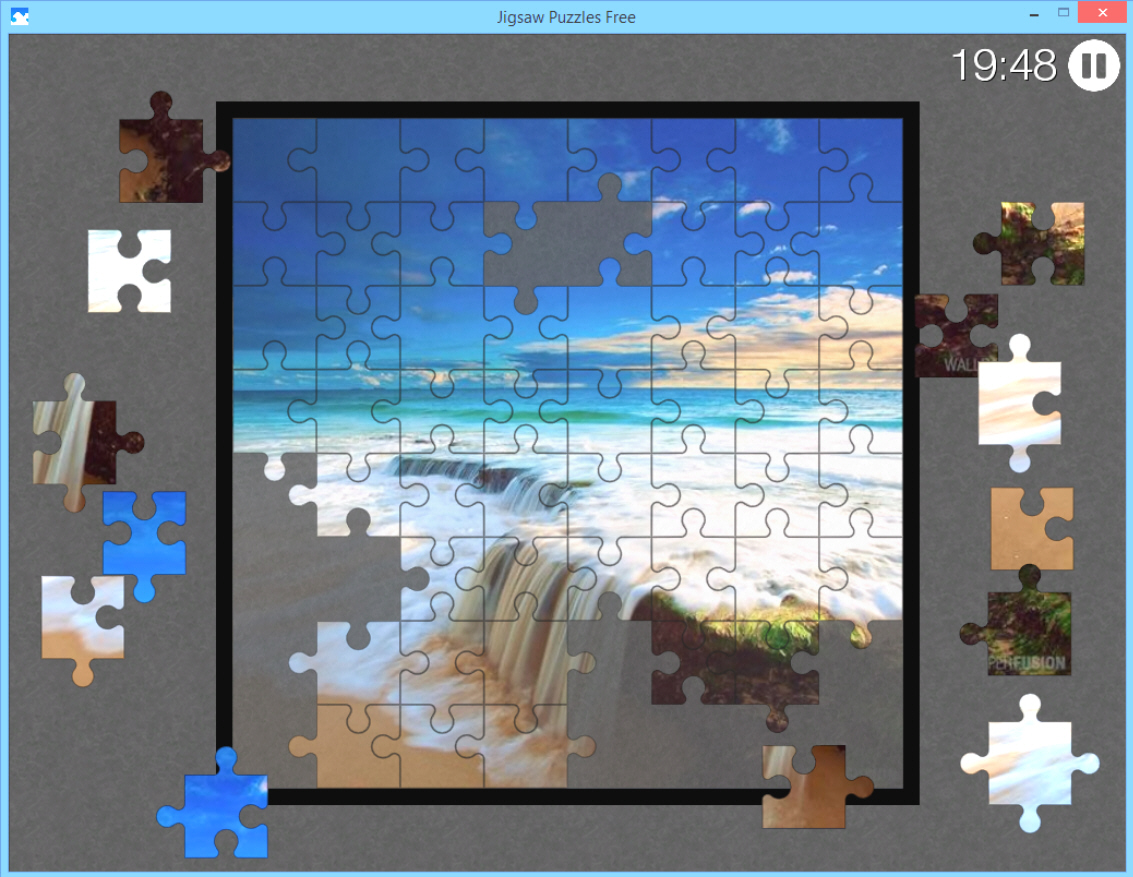 Jigsaw Puzzles Free looks at first much like any other jigsaw game. It presents you with a selection of images; these can be split into 9, 25 or 64 pieces; and you solve the puzzle by dragging and dropping matching pieces next to each other. No surprises there.
Look a little closer, though, and you'll find the program has some notable extra features to help it stand out from the crowd.
The puzzle images are stored online, for instance. This means you're able to access more than 3,500, without the program itself getting too bulky. But conveniently, any pictures you select are also saved locally, so it's possible to play offline as well.
New puzzle pictures are always being added by other Jigsaw Puzzles Free users, too, and if you sign up for a Binary Fortress Account then you're able to submit images of your own. You gain "reputation points" for doing this, rating other people's images, adding comments to them, solving puzzles and more, and a "Top Members" chart shows how you're doing compared to other program users.
Jigsaw Puzzles Free is available on many platforms -- Windows, OS X, Linux, Android, iOS, BlackBerry, Amazon, Windows Phone 8 and more -- and you can even play it in your browser (if you have the Unity 3D plugin, anyway).
We had one or two problems while trying the Jigsaw Puzzles Free Windows client. Individual pieces became noticeably darker when we dropped them into the correct place, for example, a problem when you're trying to match very similar colors. One puzzle stopped responding to our mouse, too, forcing us to reset it and start again.
Jigsaw Puzzles Free generally worked well, though. It has some ads, but they're not too intrusive. And if you need more, a paid-for Jigsaw Puzzles+ version includes an extra "Hard Difficulty Mode", can offer hints if you get stuck, and of course gets rid of the ads entirely. It's yours for $1.99.