5 things Windows Phone 8.1 needs to succeed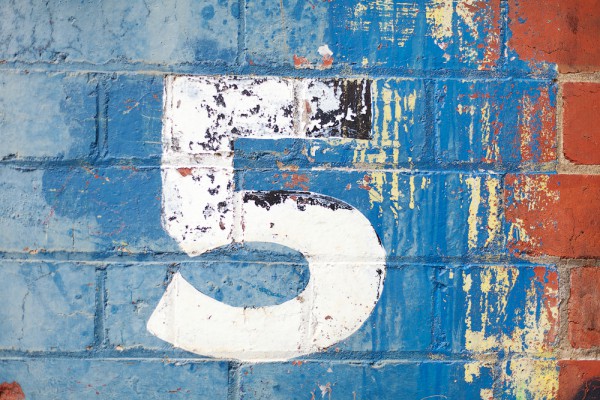 Even though more than one year has passed since Windows Phone 8 arrived, Microsoft has yet to officially take the wraps off the upcoming new version of its tiled smartphone operating system. This long release cycle is uncommon in this business, as more popular competitors boast two major iterations launched in the course of a year. Windows Phone 8.1 has a lot of catching up to do, giving us plenty of leeway to compile and compare our own wish lists before the grand unveiling.
The foundation that Windows Phone 8 has laid out for its successor, starting with the original release that was subsequently improved by three minor updates, is solid enough for Microsoft to build upon and launch something mind-blowing (whenever that happens). Nothing else will cut it, as the platform needs a big boost to overcome the paltry 3.6 percent market share from last year. And, it is about time Windows Phone gets a solid head start on the competition, that has created an unshakable duopoly in the market, responsible for 94.4 percent of smartphone shipments in 2013. What Microsoft decides to bake in Windows Phone 8.1 can make or break the operating system's chances of ever becoming that respected third player, that is taken seriously due to its traits not its incidental place on the podium.
Hit the Gas!
The biggest thing standing in front of Windows Phone 8.1's success is Microsoft. So far, the software giant has not shown the signs many pundits have been waiting for, myself included, that the tiled smartphone OS is one of its main priorities. Development has moved along at a slow pace, dare I say inertial, since Windows Phone 8 came out in October 2012. The biggest update -- the enterprise feature pack -- has also yet to arrive, like Windows Phone 8.1, even though it is extremely important for boosting adoption on the businesses side.
With Windows Phone 8.1 I would like to see Microsoft embracing a different approach, that will allow users to enjoy new major features more often -- every quarter would be ideal from my point of view -- without having to wait for the next iteration or upgrades launched by vendors. The software giant should be the one in control of the distribution of core changes to Windows Phone users, much like things are now with its beta/preview program (that should be built into the upcoming tiled smartphone OS version).
Windows 8.1 Synergy
Windows Phone 8.1 and Windows 8.1 should be able to better communicate with each other. This is a no-brainer, but it is also something that is not happening right now. To give you an idea of what this should entail, changes performed on one platform should automatically be reflect on the other. A good example of this would be reading an email in the Mail app from Windows 8.1 and seeing it marked as read shortly after in Windows Phone 8.1. Similarly, bookmarked addresses in Internet Explorer -- either in Windows 8.1 or Windows Phone 8.1 -- should be readily available on both OSes (likewise for new passwords, preferences and so on). Synchronized notifications is a must-have feature as well, as it is quite frustrating to read the same information twice (or more).
It will probably take a while until Microsoft is able to achieve the right API parity in order to allow developers to release the same app for both Windows 8.1 and Windows Phone 8.1, but a greater deal of progress in this area is always welcome as, right now, users have to pay twice to enjoy the same app on the two platforms. The unification of the two app stores will remedy the frustrations many have right now.
Feature Parity with Main Rivals
This is an area that many pundits have advised Microsoft to improve upon. Windows Phone 8 is years behind its more popular rivals in regards to essential features. The tiled smartphone OS lacks, off the top of my head, a notifications panel, quick settings menu, browser sync, tightly integrated personal assistant, individual volume controls, unified search (both online and on-device) and improved compatibility with wearables. And, the social network integration must be updated for use in 2014, as things like Twitter image previews and direct messages are not available, and so is the option to share Facebook posts.
Empower Users
Windows Phone 8 can be frustrating when it does not allow users to exercise a greater deal of control over how some features work. The OS makes (unwanted) decisions on their behalf, often without giving them any say on the matter. More leeway would certainly be welcome in some areas. Here are some examples.
Windows Phone 8 automatically disconnects Internet sharing after a certain period of inactivity, which cannot be lengthened or shortened or turned off; I found this behavior frustrating on numerous occasions as I had to re-enable the feature. Updates, for both apps and the OS, cannot be automatically installed even though this would insure a better and hassle-free experience. Users are forced to connect to Wi-Fi networks to download or upload larger files (the limit is, again, not configurable), like games and high quality photos and videos, even though they may have an unlimited data plan (or may not care about the extra cellular traffic). These things have to change. Users should, at least, get the option to configure them.
I would also like to see Windows Phone 8.1 allowing app installs on microSD cards. I know this may lead to problems (removing the microSD card also removes any installed software), but for users who have devices with tiny internal storage -- like the Nokia Lumia 520 -- it sometimes is impossible to enjoy new apps and games without removing something, even though there is plenty of room available elsewhere. With software becoming increasingly larger (there are many games larger than 1 GB), this option may come in handy for entry-level Windows Phones.
The X Factor
More than anything, Windows Phone 8.1 should capture our attention with a mind-blowing feature. There has to be something truly revolutionary in the upcoming version of the tiled smartphone OS that leads people to talk about it and consider switching from their current devices. Windows Phone 8.1 needs a breakthrough somewhere to take the lead, and outdo its competitors.
What do you want to see in Windows Phone 8.1?
Photo Credit: Steve Lovegrove/Shutterstock