Opera Next delivers a lightweight network installer, enhanced bookmarking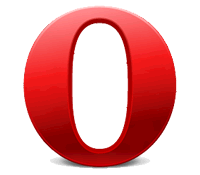 Opera Software has announced Opera 20′s debut in the Next stream. There's no revolution this time, perhaps fortunately, but the new build does bring some small but welcome improvements.
A tiny 804KB network installer for Windows grabs the latest version from Opera's servers, retries the download as required, looks for security issues and starts the installation. The regular offline installer will also remain available, though, and that's what you'll see if you download Opera 20 right now.
Bookmarking has been enhanced with the ability to drag sites from your tabs and speed dial to the Bookmarks bar.
Speed Dial is easier to configure, with options to set large site thumbnails,  or to use a custom width and height.
If a site's certificate isn't valid then a broken padlock icon in the URL bar badge makes this obvious right away.
And more general improvements see faster theme loading, and better quality screenshots on the Stash page, while the browser is now built on top of Chromium 33.
Opera Next 20 is available now.