The top drivers and barriers for BYOD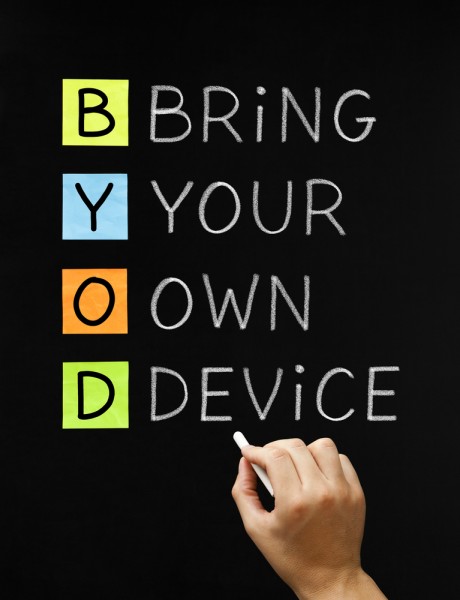 Many businesses are still unsure of the benefits of allowing BYOD despite the fact that it's reckoned 59 percent of people using BYOD get more work done on their own device. So what are the main factors involved?
BYOD implementation expert Moka5 has put together an infographic showing the top three drivers and barriers to companies investing in the technology.
The drivers are that BYOD is better for the workforce, particularly where access is needed for a diverse range of people including remote workers, contractors and outsourcers. It can also lead to significant savings on both capital and operational expenditure. Finally it results in a happier and more productive workforce who can work where they want and on the machines they want to use.
On the other side of the coin there are fears of confidential data being accessed on untrusted devices. Separating work from play can be harder if the same device is used for business and for personal use. Finally technical support becomes more complex as the IT department needs to cope with a wide range of different devices.
You can view the full infographic below (click to enlarge).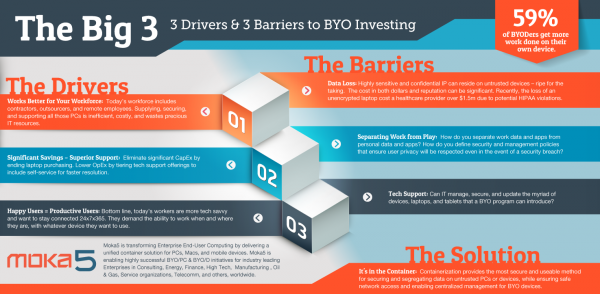 Photo credit: Ivelin Radkov/Shutterstock