You know what's scarier than facing a horde of zombies? Facing a horde of zombies in the dark...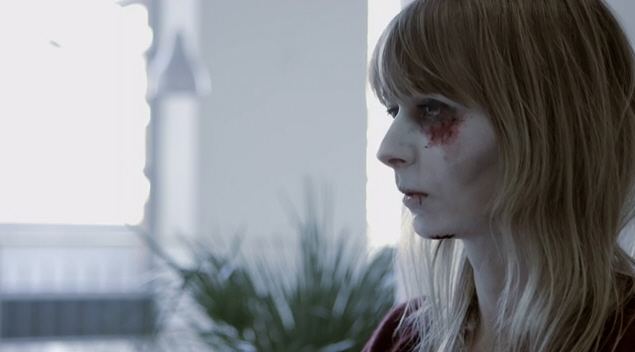 I was a beta tester for Papa Sangre II, the excellent audio-only game for iOS (if you've yet to try it I can whole-heartedly recommend it -- Sean Bean stars) and am a massive fan of Zombies Run, an audio fitness app, that you listen to while running and which takes place following a zombie apocalypse.
So naturally, the news that Papa Sangre's creators Somethin' Else are working on a zombie-based audio-only first person shooter has me in a heightened state of excitement.
In Audio Defence: Zombie Arena you play a blind warrior. Instead of playing with your eyes, you must rely on your ears. I loved the duck hunting levels in Papa Sangre II, and this sounds similar but with zombies. You turn to aim your device where you hear the undead, and kill them before they can get to you.
"We wanted to make the Trojan Horse of audio games, the one that will convince people that audio games are a whole new world of untapped gameplay experiences. And so we have created Audio Defence: Zombie Arena, an awesome first person mobile shooting game that puts players out of their comfort zone, using the most powerful graphics card in the world: your imagination. This is a full-on action game with arcade roots about shooting Zombies from a fixed position, using just your ears. Survival requires nerves of steel, as one bite from a Zombie that gets to you means insta-death", Somethin' Else explains.
The game is penciled in for an early summer release, and will cost $1.99/99p. There's currently a Kickstarter setup to raise money to ensure the game sees the light of day, with the usual selection of interesting rewards. If you live near London and pledge enough (£250 or more) you can even star in the game as a rampaging zombie.