Apple announces CarPlay -- a new way for drivers to use iPhone in the car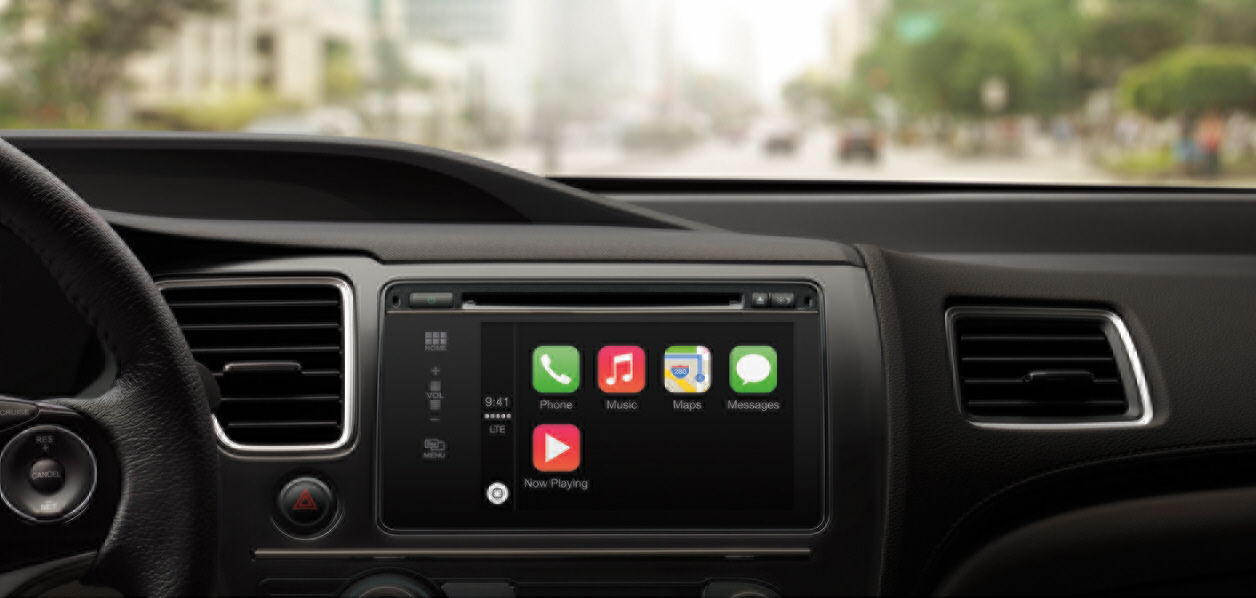 It's been rumored for a while, but today Apple announces its new in-car interface that will let iPhone users make calls, use Maps, listen to music, and access messages with just a word or a touch. It will debut this week at the Geneva International Motor Show.
"CarPlay has been designed from the ground up to provide drivers with an incredible experience using their iPhone in the car," says Greg Joswiak, Apple's vice president of iPhone and iOS Product Marketing. "iPhone users always want their content at their fingertips and CarPlay lets drivers use their iPhone in the car with minimized distraction. We have an amazing lineup of auto partners rolling out CarPlay, and we're thrilled it will make its debut this week in Geneva".
Users connect an iPhone to CarPlay and can control it from the native interface or by pushing and holding the integrated voice control button on the steering wheel to activate Siri. If you're not sure where you're going, you can ask Siri and receive spoken turn-by-turn directions, along with Maps, which appear on your car's built-in display.
CarPlay also supports select third-party audio apps including Spotify and iHeartRadio.
Cars from Ferrari, Mercedes-Benz and Volvo will premiere the new feature this week, and additional auto manufacturers set to add CarPlay include BMW, Ford, General Motors, Honda, Hyundai, Jaguar Land Rover, Kia, Mitsubishi, Nissan, PSA Peugeot Citroën, Subaru, Suzuki and Toyota.
CarPlay is available as an update to iOS 7 and works with Lightning-enabled iPhones, including iPhone 5s, iPhone 5c and iPhone 5.