Kickstarter reaches $1 billion in pledges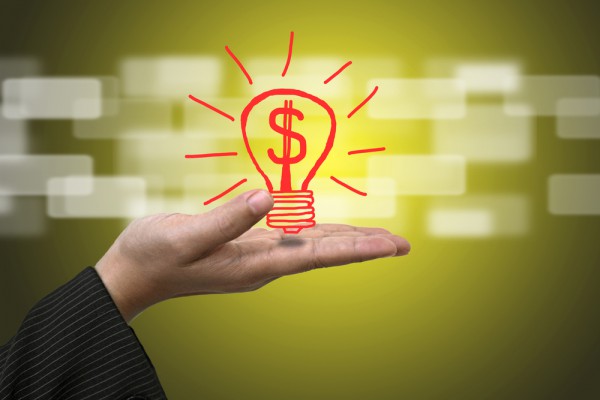 Crowdfunding is a relatively new phenomenon. If you aren't familiar, it is essentially begging on the internet. However, the beggars are not unmotivated slackers -- quite the contrary. No, these people are begging for money to fund their dreams -- electronics, books, movies, etc. When someone chooses to pledge money, they often get perks, like early access to the product being funded.
There are many companies that facilitate crowdfunding, but the most popular is still Kickstarter. While pledges on the site can be very small, like $5, they can also reach into the thousands of dollars. Today, Kickstarter reaches a milestone -- one billion dollars in pledges. In other words, crowdfunding is legit and here to stay.
"$1 billion means that people care about new ideas and that sharing them with our friends, our families and the entire internet, can lead to some amazing stuff. Here's to all of the great ideas of the world, all the ones yet to come, and all of you for being you. Thanks a billion", says Kickstarter.
Someone at the company enjoys analyzing data, as it shares the following statistics:
The 5,708,578 people who have backed a Kickstarter project come from 224 countries and territories, and all seven continents
1,689,979 people have backed more than one project
15,932 people have backed more than 50 projects
The single day with the most pledges was March 13, 2013
The company also shares the top 10 countries and territories by money pledged:
United States -- $663,316,496
United Kingdom -- $54,427,475
Canada -- $44,913,678
Australia -- $31,776,566
Germany -- $21,607,047
France -- $10,131,159
Japan -- $7,139,419
Sweden -- $7,150,257
Netherlands -- $7,033,026
Singapore -- $6,710,981
While not all projects get funded, it is refreshing that so many people are following their hearts and dreams. After all, life is short and sometimes dreams get pushed aside for more boring and responsible things. Sites like Kickstarter are enabling dreams to come true and the 5.7 million people who have pledged a billion dollars deserve applause.
Have you ever backed a Kickstarter campaign? How was the experience? Tell me in the comments.
Image Credit: vichie81/Shutterstock