XP upgrades will slow the PC's decline, not spark a recovery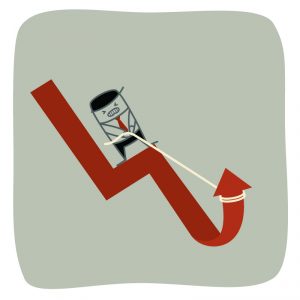 According to International Data Corporation (IDC) Worldwide Quarterly PC Tracker, global PC shipments fell by 9.8 percent in 2013, the most severe contraction on record, but the future looks slightly brighter going forward. And by "slightly brighter" I mean things thankfully shouldn't be anywhere near as bad as they were last year.
IDC had been anticipating a decline of 10.1 percent by the end of 2013, so the actual results were slightly more positive than had been expected in mature markets (which includes the US, Western Europe, Japan, and Canada). Part of the reason for this is, IDC believes, down to short-term factors like the rise in people purchasing XP replacements, but it doesn't expect this bump to last for very long. XP still accounts for a third of the desktop OS market share, and there's currently no signs of a trickle of users migrating to Windows 8.1, let alone the flood of users Microsoft would like to see.
In emerging markets, volume declined by 11.3 percent, and competition from other devices and economic pressures means that the outlook has deteriorated further than initially forecast.
"Emerging markets used to be a core driver of the PC market, as rising penetration among large populations boosted overall growth", Loren Loverde, vice president, Worldwide PC Trackers says. "At the moment, however, we're seeing emerging regions more affected by a weak economic environment as well as significant shifts in technology buying priorities. We do expect these regions to recover in the medium term and perform better than mature regions, but growth is expected to stabilize near zero percent, rather than driving increasing volumes as we saw in the past".
So what does this all mean for the PC's future? IDC forecasts worldwide shipments to fall from 315.1 million in 2013 to 295.9 million in 2014, and drop down slightly to 291.7 million in 2018. The decline will be buoyed slightly by growth of portable PCs in emerging markets once things stabilize.
Percentage wise, while global PC shipments dropped 9.8 percent in 2013, and are forecast to drop by 6.1 percent in 2014, IDC sees a decline of just 0.2 percent in 2018. Don't crack open the champagne just yet.
PC Shipments by Region and Form Factor, 2013-2018 (Shipments in millions)
| | | | | |
| --- | --- | --- | --- | --- |
| Region | Form Factor | 2013 | 2014* | 2018* |
| Emerging Markets | Desktop PC | 85.6 | 80.5 | 77.2 |
| Emerging Markets | Portable PC | 96.2 | 87.2 | 94.5 |
| Emerging Markets | Total PC | 181.9 | 167.7 | 171.7 |
| | | | | |
| Mature Markets | Desktop PC | 51.1 | 48.6 | 42.0 |
| Mature Markets | Portable PC | 82.2 | 79.6 | 77.9 |
| Mature Markets | Total PC | 133.3 | 128.2 | 120.0 |
| | | | | |
| Worldwide | Desktop PC | 136.7 | 129.1 | 119.2 |
| Worldwide | Portable PC | 178.4 | 166.8 | 172.5 |
| Worldwide | Total PC | 315.1 | 295.9 | 291.7 |
Source:  IDC Worldwide Quarter PC Tracker, February 2014
* Forecast data
Image Credit: FJstudio/Shutterstock