Microsoft announces economical Wireless Mobile Mouse 1850 for Windows and Mac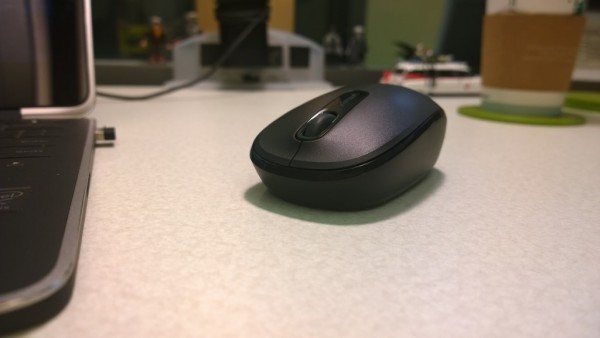 When it comes to computer mice, it is hard to make them one-size-fits-all. After all, people have different sized hands, different preferences and heck, let's not forget the whole lefty and righty situation. To muddy the waters even further, many people own two mice -- one for home and one for portability.
A mouse for home is easy; it can be any size as it does not need to be portable. Instead, the consumer can just focus on comfort and price. A portable mouse is more difficult. A consumer must focus on size and connectivity, often at the expense of comfort. Many portable mice are too small and can be a chore to use. Today, Microsoft aims to deliver an inexpensive portable mouse, which is comfortable for both right-handed and left-handed users alike.
"Today we are announcing the Wireless Mobile Mouse 1850 -- a super lightweight mouse designed for people who live life on-the-go that costs less than 15 bucks. I've been using the mouse for a few days and really appreciate how light this mouse is. And it fits perfect in my hand. It is actually designed to feel good being used by both righties and lefties", says Brandon LeBlanc.
LeBlanc further explains, "the Wireless Mobile Mouse 1850 uses 2.4GHz wireless technology for a reliable wireless connection to your PC with a built-in mini USB transceiver. You can leave the transceiver plugged into your PC or hide it away inside the mouse. This mouse will come in five sharp colors: Coal Black, Flame Red, Orchid Pink, Pantone Purple, and Wool Blue".
At a price of $14.95, it seems this mouse is a wonderful value. It runs on a AA battery, which is ideal for travelers, as it can be easily found. Some may complain that it is not Bluetooth, however, at this price, it should not be expected. Not to mention, Bluetooth mice can be problematic if the user needs to enter the system BIOS. Quite frankly, a nano-receiver is a blessing in disguise.
Will you be buying this mouse? Tell me in the comments.