Google partners with the White House for Climate Data Initiative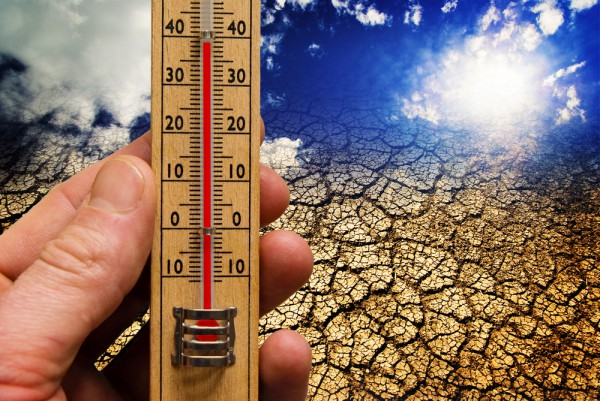 Global warming, or global climate change, is a polarizing topic. Many people staunchly believe in it, while others are skeptical. We will not tell you what to believe -- it is healthy to debate. However, science is ultimately the deciding factor.
Today, the White House announces the Climate Data Initiative. This should empower people to more easily obtain data on climate change. Many people are likely dubious of this initiative, after the initial debacle that was the HealthCare.gov website -- the administration's technology reputation is tainted. Luckily, this time Obama and crew have partnered with Google, which should lend to a better experience.
"We're providing 50 million hours of high-performance computing on the Google Earth Engine geospatial analysis platform. Earth Engine brings together the world's satellite imagery with tools to help detect changes and map trends on the Earth's surface. Earth Engine has already been applied to unlock valuable information from the 40+ year treasure trove of Landsat satellite data (USGS/NASA), including an interactive timelapse of the planet from 1984-2012, the first high-resolution global maps of deforestation, and a near real-time deforestation alert system that allows anyone interested in forest monitoring to take part", says Tyler Erickson, Developer Advocate, Google Earth Engine.
Erickson further explains that Google is "donating one petabyte (one billion megabytes) of cloud storage to house satellite observations, digital elevation data, and climate/weather model datasets. We encourage the global community to work with us on this project by contributing and curating data, and developing public-benefit applications. We're already collaborating with researchers at NASA Jet Propulsion Laboratory, University of Bristol U.K. and the government of Australia".
Besides just donating data and storage, Google is committed to work with leading researchers as well. While it is doubtful that this data will end the global-warming debate, it should at least empower people and communities to form an opinion on actual hard data. Hopefully, from that data, future projects related to adapting can be discovered.
Do you believe in global warming? Tell me in the comments.
Image Credit:  Meryll/Shutterstock