Best Windows 8 apps this week

Seventy-three in a series. Mozilla announced that it had made the decision to cancel the Firefox for Metro development and put the project on hold to concentrate on other more promising projects instead.
The core reason given was the low active user rate of the app which never got higher than 1,000 active users at any one time.
While some saw that as confirmation that Windows 8's Modern UI was not performing well on all levels, Mozilla's Brian Bondy thinks that this is not necessarily the case.
Several applications received important updates this week. Last week's app of the week, VLC for Windows 8, received several updates addressing crashes on startup or while running the application.
VideoLan revealed on the company's Twitter account that the app was downloaded 38,000 times in less than three days by users of the tiled operating system.

The official eBay application for Windows 8 was updated as well. The official changelog lists critical bug fixes as the only change without going into further details.
Microsoft updated the Reader app for the operating system that addresses a data loss issue.
This week's Red Stripe Deals
Microsoft makes available six apps and games at a discount of at least 50 percent.
Best app of the week
None this week.
Other apps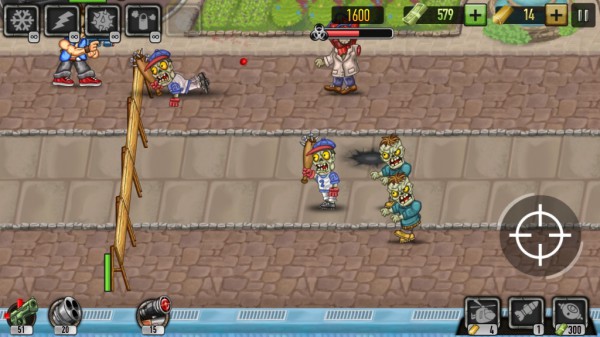 This is a defend the castle type of game in which you have to defend a barricade against onrushing zombie hordes.
The game has nice graphics and effects, and keeps you entertained with quite a bit of variety in terms of zombies that you have to defeat, weapons and upgrades that you can buy, different game modes that you can play, and boss zombies that are hard to beat.
While everything boils down to defeating the zombies before they tear down the barricades,  it offers enough variety to keep you entertained for a while.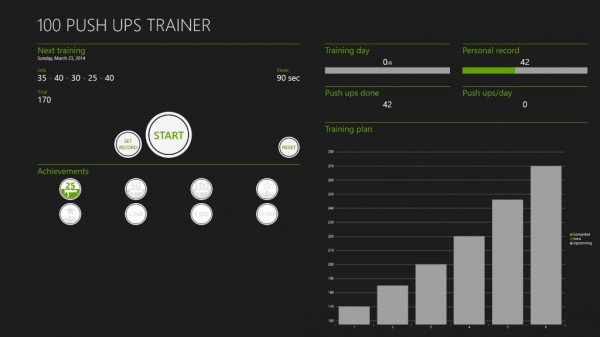 The fitness app trains you to make 100 consecutive push-ups. It does so through weekly training programs that increase the number of push ups that you do gradually.
Your strength is increased this way so that you can do more push ups without having to take a break.
The application offers achievements and statistics that show the progress that you are making.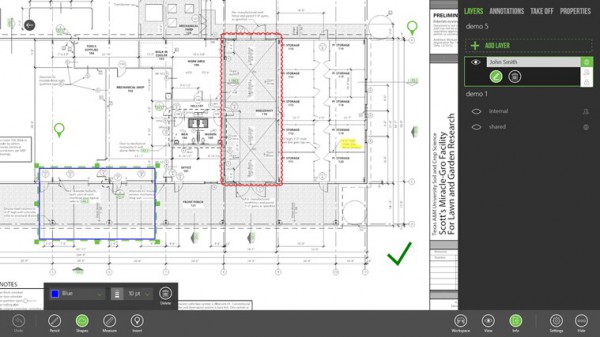 The SmartUse application for Windows 8 has been designed to access construction projects on devices running the operating system. It complements the developer's other solutions, and requires an account before it can be used.
Accounts are not free, but a 30-day free trial is available to test the application before you pay a monthly subscription fee or make a one-time payment to unlock the full potential of the service.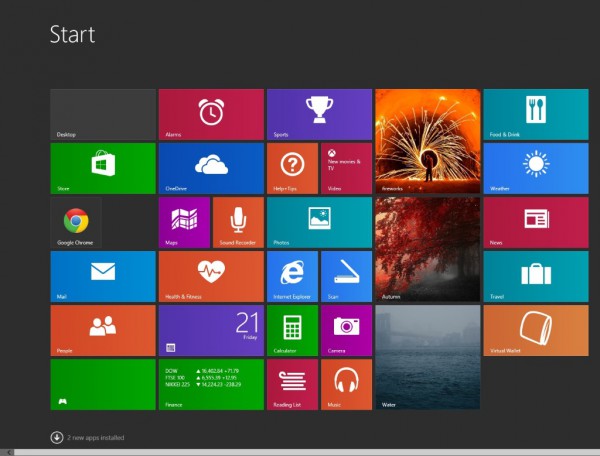 Photo Tile may not have the prettiest user interface, but the functionality that it offers more than makes up for it.
It enables you to add photos to Windows 8's Start screen.
You can use those to have friends, family members or loved ones in sight at all times, as separators between app groups, or to beautify the Start screen interface.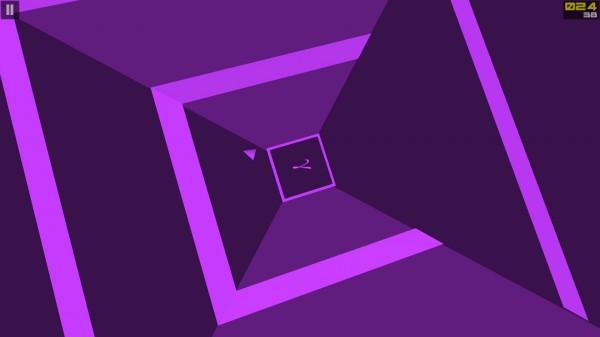 Like Flappy Bird, but for hard core gamers according to the developer. Super Polygon is a music-rhythm game in which you have to rotate an object on the screen to avoid hitting walls that come up.
It is suggested to check out the tutorial mode first as you learn the controls and game mechanics here.
If you use a keyboard, you use the arrow keys to rotate to avoid the walls.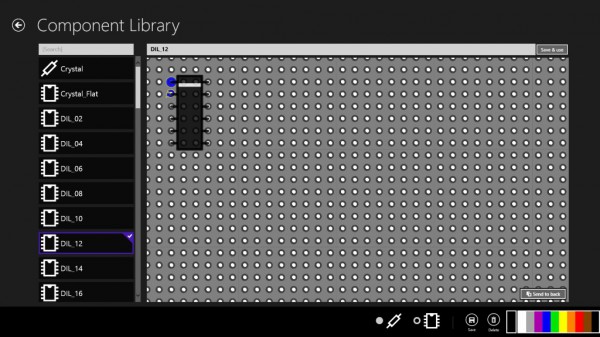 Design and manage prototype electronic circuits with the application on breadboard, stripboard or perfboard.
The application displays common components on the drawing board screen, and links to a components library that lists additional components and offers the option to create custom ones for use in the application.
Components can be labeled using text or 3-digit resistor color codes, and printed or exported at any stage of development.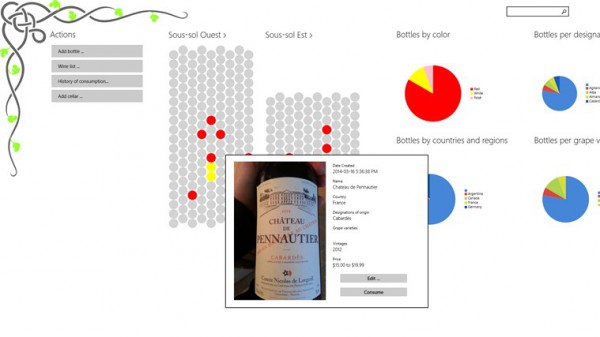 If you happen to collect wine, or like to keep track of your wine consumption, then VisualCellar is an app that you can use for that purpose.
It works with and without a wine cellar, but if you have one, you can add its layout to the app to keep track of your wine storage.
The app sorts bottles in various ways, from country and region to price, designation or vintage.
You can add as many or as little information about wine bottles as you like. Information that you can add include a picture of the bottle, vintages, price, grape varieties or country.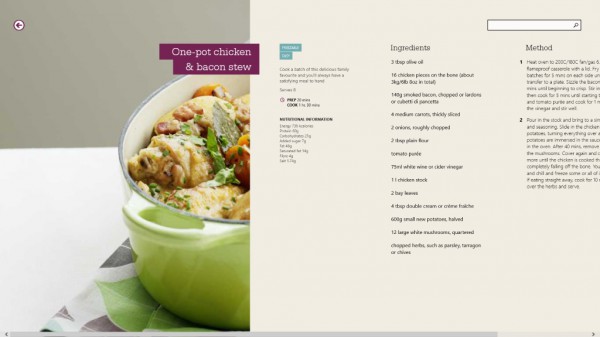 The BBC Good Food application makes available a series of cookbooks that you can download. Only the classic recipe collection cookbook is free, while the remaining five cookbooks -- Healthy, Cakes, One-pot, Seasonal and Quick -- are all available for $1.99 each.
The free cookbook offers 20 recipes. The app displays a beautiful photo of each dish, as well as information about ingredients, nutrition, preparation and cooking time, serves, as well as methods.
There is also a glossary, a cooking tips section, and how to videos, even though I could not find any videos at the time of writing.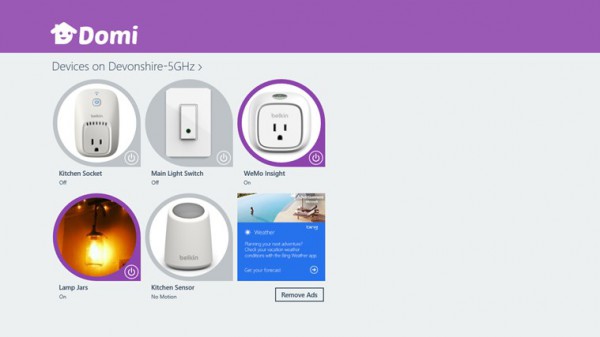 Domi provides you with controls over your home, provided that you use Belkin Wemo products that it supports.
The current implementation supports Wemo Switch, Motion, LightSwitch and Insight products only.
The app discovers the devices after an initial setup period, so that you can control them using your Windows 8 device.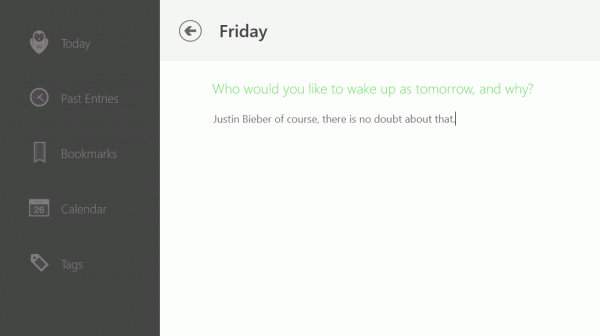 Writr is a journal application with a twist. Instead of leaving everything up to you, it asks you questions and gives you challenges.
Questions like "What made you smile today?", "What is your most unjustified pet peeve" or "What was the last movie you saw, and what did you think of it?" may help you express yourself without having to stare at a blank page for a period of time.
The app focuses on personal growth and those questions, and it seems impossible to add custom entries to the journal. Well, you can obviously write what you want, but it would have been nice if you could edit the questions or tasks, or remove them completely if you want to add text that is not related but still important to you.