Roku adds Qello Concerts channel to its digital lineup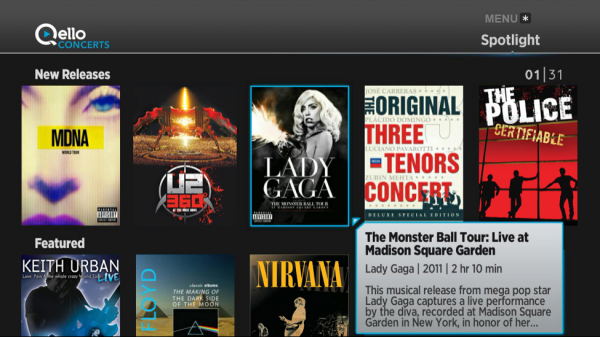 Competition in the set-top box market just caught Fire -- hopefully no customers have the Nest Protect smoke alarm. With the challenge thrown down by Amazon, Roku is answering by adding another channel to its lineup, this time allowing customers to rock out in their living room.
Qello will bring concerts and music documentaries right into your home, on-demand. "Whether you're in the mood to discover something new or want to enjoy a serenade from your all-time favorite band, Qello Concerts and Roku have you covered to stream all genres -- from Beyoncé, B.B. King and Queen to Nirvana, Mumford & Sons and Barbra Streisand", says Roku's Ziba Kaboli-Gerbrands.
The service isn't free but, at $4.99 per month, the barrier to entry isn't steep. The company is also offering a free seven day trial to try and lure customers in.
It's one more entertainment option in an ever-growing list available to potential cord-cutters and, together, all still will likely add up to less than the cost of most of today's satellite and cable packages.