Hulu brings remote control app to iOS and Android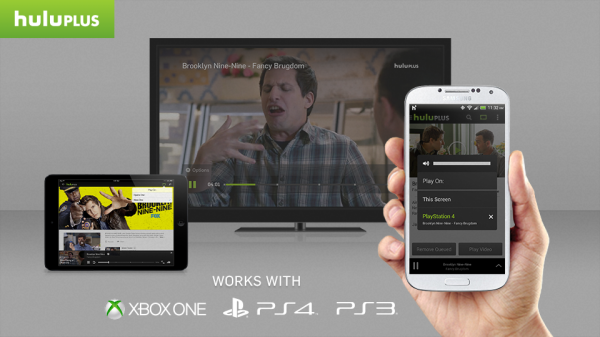 Hulu, arguably one of the big three streaming services on the market right now, is available on almost any platform you can name. However, one thing it has been lacking is a remote control app to allow customers to use a mobile device to add Hulu content to the TV.
That changes today as the company announces it has produced its first official remote app. "Expanding on the great Chromecast support we successfully launched last year, remote control functionality for Hulu Plus brings that same awesome experience to your living room through the Hulu Plus app on your Xbox One, PlayStation3 (PS3) or PlayStation4 (PS4) systems", says Mitch Walker, a senior developer with Hulu.
Once you have launched Hulu on your gaming console, then simply fire up the new app and give it a second to detect the console. At that point a "cast" button will appear, allowing you to pair the two devices. Once you've settled on a show, and "cast" it to the TV, then you can resume normal use of your handset or tablet. If you need to walk away, then you can seamlessly switch your show to the mobile device and take it with you.
While gaming consoles were a logical starting point, given that set-top boxes have remote controls, Hulu still promises that more devices are in the works and will be rolled out over the coming months.