Google Play stats indicate slow HTC One (M8) sales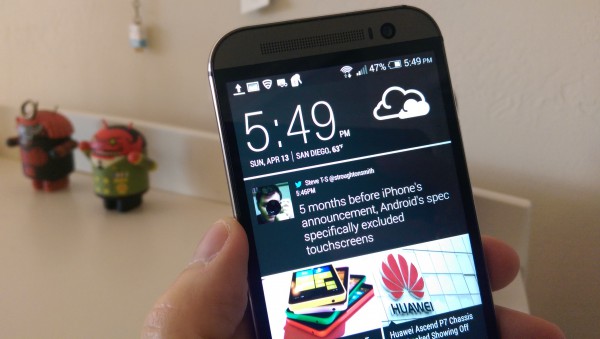 The One (M8) may very well be the best smartphone that HTC has ever launched. It is made of premium materials, looks great, does not go overboard with software customizations and, on top of that, has received rave reviews, including ones from our Brian Fagioli and Joe Wilcox. It, however, looks like the One (M8) is not quite the sales success that HTC has been hoping for.
The Google Play stats of the HTC-branded apps designed for the One (M8), that the Taiwanese maker released around the time of its official introduction, so far suggest that sales are within the one million mark. Even though this may not be the most accurate way to measure the total unit volume it does not paint a favorable picture.
Looking at HTC Gallery we can see that the number of app installs ranges between 500,000 and 1,000,000. According to Android Central, last Friday the range shown by Google Play was 100,000 to 500,000. Even if we consider that there may be One (M8) users who have yet to update the app since they purchased the smartphone, and therefore would likely not contribute towards the Google Play count, sales would not be much higher than 500,000 units. Other apps, like HTC Zoe, reveal the same range.
That number is undoubtedly underwhelming for a smartphone that was launched about a month ago and has been so well received by reviewers. HTC has not made an official announcement surrounding the One (M8) sales, and I do not expect the company to do that anytime soon if we consider the aforementioned stats to be accurate.
Update: Today, HTC says the One (M8) is selling "quicker" than its predecessor, according to Reuters, however, without providing any sales numbers to eliminate any shred of doubt.
Photo Credit: Joe Wilcox