Change the look of your Windows Phone 8.1 homescreen with Theme+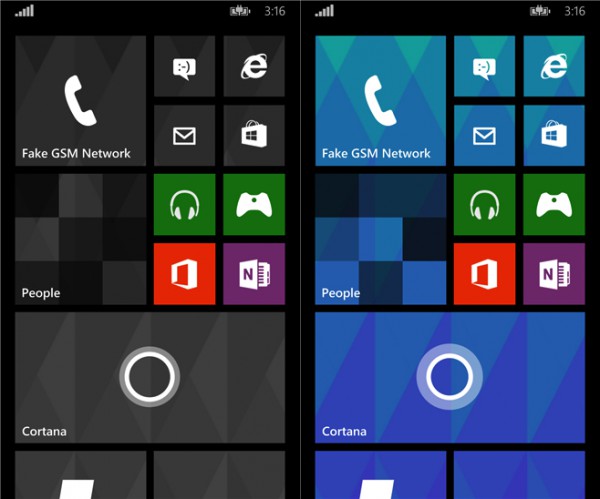 Windows Phone 8.1 may not be as customizable as Android is, but the newest iteration of the tiled smartphone operating system does give users a fair bit of leeway when it comes to their homescreen layout and appearance. There are quite a few live tile colors to choose from, two background options, and, if that is not custom enough, an image can be set as background for pinned live tiles.
However, users can go even further with the homescreen customization in Windows Phone 8.1 by turning to third-party apps, like Theme+. It can generate custom images which are sized to work properly as live tile backgrounds.
The app offers a 41 color palette, from which users must choose two shades, and a various number of patterns, mostly featuring geometrical shapes, to create the background (the two selected colors can be identical). There is a preview button which shows how the homescreen would look with that image under the pinned live tiles.
Theme+ cannot apply the live tile background automatically, as it can only be used to create it (the file is saved under Photos). You will have to go to the Windows Phone 8.1 Settings menu, tap on start+theme, hit the choose photo button and select the image from the Theme+ album.
Theme+ is available to download from Windows Phone Store.