Sony PlayStation 4 will defeat Xbox One, Microsoft to consciously uncouple Kinect, says IDC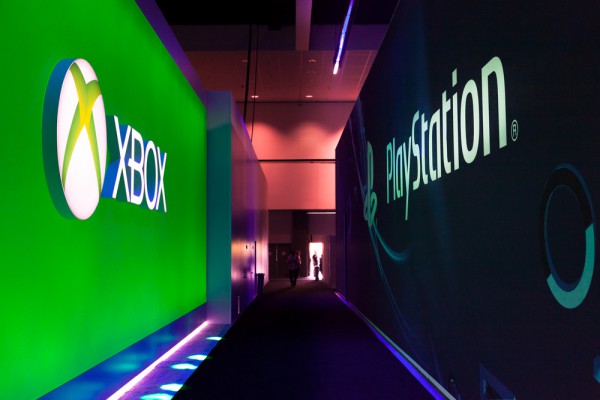 Nintendo Entertainment System vs. Sega Master System. Super Nintendo vs. Sega Genesis. PlayStation 2 vs. Dreamcast. For whatever reason, people are very passionate about the video game consoles that they buy. Apparently, it matters which console "wins" each generation.
The current battle is between Sony's PlayStation 4 and Microsoft's Xbox One. Let's be honest, they are both great and their prices are virtually identical when Sony's camera accessory is factored in. You really can't go wrong buying either -- the exclusive titles should be the deciding factor. However, one of them has to win and according to IDC, the PlayStation 4 will be champion.
"A new packaged video game and entertainment console forecast from International Data Corporation (IDC) concludes that competitive pressures will lead Microsoft to unbundle the Kinect sensor from its Xbox One console in 2015, Nintendo's Wii U will receive the equivalent of a $50 price cut worldwide in late 2014 or early 2015, and Sony's PlayStation 4 (PS4) will emerge with the largest global installed base of any console by the end of 2016", says IDC.
While IDC politely includes the Wii U in its analysis, consumers have all but written its obituary already. Outside of Nintendo's loyalest fans, the console just isn't on the average consumer's radar. A $50 price cut is like plugging the hole of a sinking ship with bubble-gum.
More interestingly, Lewis Ward, Research Director, Gaming at IDC explains, "if Microsoft unbundles the Kinect sensor from the Xbox One console as we expect in 2015, this should lead to rough price parity with the PS4 and reset the sales dynamic at retail. We project this change will lead to enough of a console sales bump that Xbox One will emerge with the largest installed base of any console in North America by the end of 2016. The PS4 should still lead globally, but the unbundling of Kinect and Xbox One should move the sales needle enough to give Xbox One the installed base edge in the United States and Canada before the end of 2016."
In other words, IDC predicts that Microsoft will remove the Kinect camera from the Xbox One console and sell it separately -- a conscious uncoupling, if you will. Of course, this should lower the price and make it more attractive. Surprisingly, the analysis concludes that Xbox One will win the console battle in North America, but the PlayStation 4 will ultimately win the global war.
While I own neither console, I do own the Amazon Fire TV, which can be categorized as a "micro-console", like the OUYA. IDC predicts that micro-consoles will start to negatively impact sales of disc-based consoles. I can believe it -- as a very casual gamer, the Fire TV allows me to get my gaming fix at a rock-bottom price.
Do you agree that PlayStation 4 will defeat the Xbox One in the console wars? Tell me in the comments.
Image Credit: Barone Firenze/Shutterstock