Birst launches free analytics module for NetSuite customers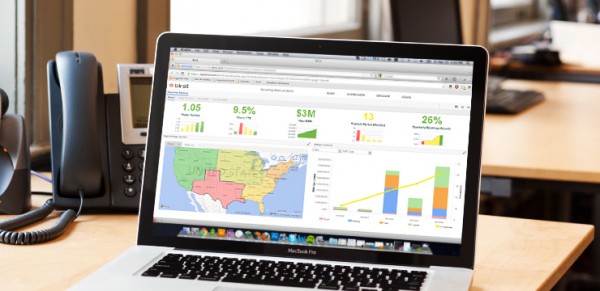 Enterprise resource planning and other business functions like financials and customer relationship management are increasingly shifting to the cloud.
NetSuite is one of the main players in this market offering a broad suite of applications. To allow NetSuite customers to get the most from their software and gain greater operational efficiency, business intelligence specialist Birst is launching a free analytics module.
Birst Express for NetSuite helps NetSuite users understand their operational data in new ways and uses highly interactive visualizations that are unavailable in standard implementations of the software or using standard reporting tools.
Embedding Birst's cloud BI platform within NetSuite's business software suite offers customers no-cost access to powerful analytics covering areas such as booking and billing. It includes Birst Visualizer, which combines Google-style search and Amazon-style recommendations to provide faster answers to questions.
For example it allows companies to compare conversion rates across products and customer types, understand billing trends and identify bottlenecks, as well as eliminate manual reporting to assist in faster decision making.
"Birst Express for NetSuite is designed to help companies understand their operational data in new ways using sophisticated analytics and interactive visualizations," says Brad Peters, Birst's chairman and chief product officer. "By embedding Birst's business intelligence platform within NetSuite's software suite, we can help NetSuite customers optimize business processes, ultimately driving better performance throughout the organization. This is a no-brainer for NetSuite customers because all they have to do is start using it when they are using their NetSuite software".
The free module includes a pre-built library of more than 50 operational metrics and attributes, with historical and dimensional views. It also offers visualizations, enterprise dashboards and over 20 pre-built reports giving insights into key areas.
You can find out more about Birst and what it can do for business users on the company's website.