Snagit 12 debuts video trimmer, drops XP/ Vista support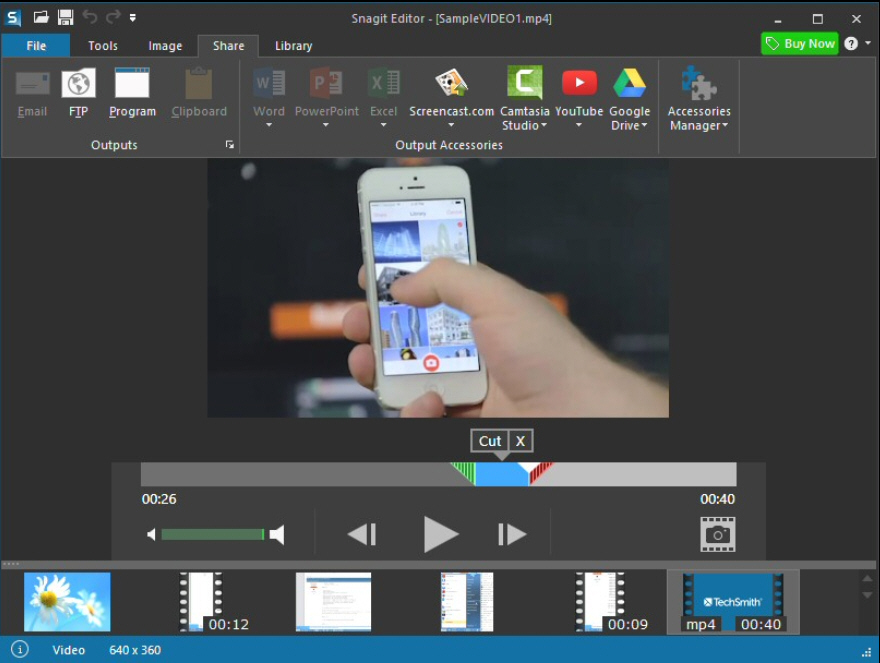 TechSmith Corporation has unveiled the latest Snagit for Windows and Mac (that's version 12 and 3, respectively), and while it's not as revolutionary an upgrade as version 11, there are still some major changes and additions.
The bad news is the removal of support for XP and Vista. This is no great surprise -- Snagit has become much simpler and more streamlined lately, and it's a logical step -- but that's not much consolation if you're affected.
The good news starts with the new video trimmer. If there's a glitch in your video capture, you can now define the section you want to remove and cut it out with a click.
Snagit 12′s workflow is much more flexible. Instead of defining a capture type up front, you can now select the capture, resize it after you've released the mouse button (a real improvement) and then choose the type you need. As long as it's not text capture mode, anyway -- that's been dropped.
If you know exactly what you want to do, this may seem a backward step, but fortunately it's easy to restore the old way of working. Snagit 12 can display all your capture profiles on the capture screen, and that allows you to directly capture images or videos with a click.
The Snagit editor has been redesigned for a new look, with darker shades and more muted colors supposedly helping you to "keep the focus on your content". We're not quite so sure, and you can't undo this, either, as the option to set a custom color scheme has been removed.
Built-in tutorials and training content should help new users find their way around Snagit's more complicated areas. The program can directly tag single captures, and the Windows build now requires .NET 4 Full.
If you're not an XP/ Vista user then Snagit 12 looks like a welcome upgrade, particularly the video trimmer. It can work with other videos -- not just Snagit's own screen captures -- which could make it a useful way to quickly edit and share movies from any source. A trial build is available now.