Best Windows 8 apps this week

Eighty-first in a series. Welcome to this week's overview of the best new applications and games for Windows 8. Microsoft released a Windows Store update earlier this week that introduces several new or improved features.
Among the new features are an always visible toolbar at the top, collections, and additional information displayed next to apps on listing pages.
Collections group applications into themed listings that are curated by Microsoft. The first batch of collections includes essential games, students and scholars or the newsstand, for example.
The new toolbar displays links to categories, collections and charts directly, something that was only available via a right-click on the old store.
Information has been added to individual app listings as well. You can now see at a glance if you own an app, have it installed, if it is discounted and by how much, and whether it is a universal app that you can install on Windows 8 and Windows Phone devices.
Red Stripe Deals
Six applications and games are discounted by at least 50 percent each week.
Dragon's Lair, the classic arcade game for $4.99.
Zombies Can't Jump, an action game for free.
Oxford Advanced Learner's Dictionary for $14.99.
Boom Brigade 2, a strategy game for $1.49.
PuzzleTouch Prime, a puzzle game for $1.49.
Faarm Frenzy 2, a simulation game for $1.49.
App of the week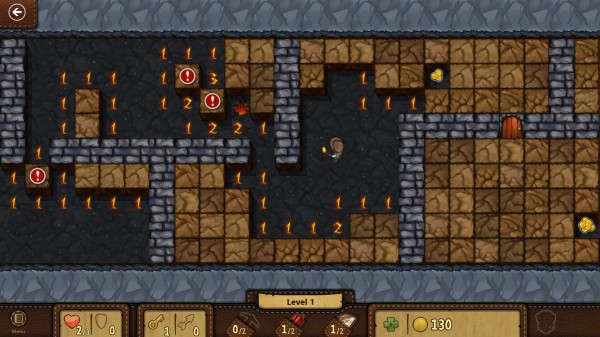 Treasure Hunt uses Minesweeper's core mechanics, that is detecting and avoiding mines on the board, and mixes it up with puzzle elements.
The main task of the game is to reach the level exit which is blocked by blocks and walls in the beginning.
Traps may be under blocks and if you remove the wrong one, you will lose one of your hearts.
Blocks can be marked as trapped, just like in Minesweeper, so that you can avoid them.
Tools like pickaxes, keys or dynamite aid you in your escape, and since you are a treasure hunter, it is also advisable to pick up gold, gems and other treasures on the map as well.
Other apps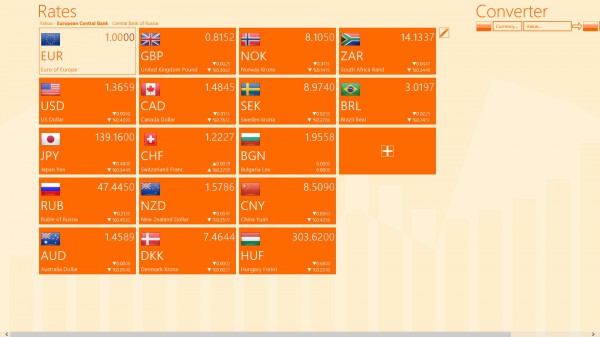 Use the app to track as many currencies as you want and check prices against the Euro, Dollar or Rubel.
The app features a currency converter that you can use, and supports live tiles which means that you can display rates directly on Windows 8's Start screen.
The app caches information locally.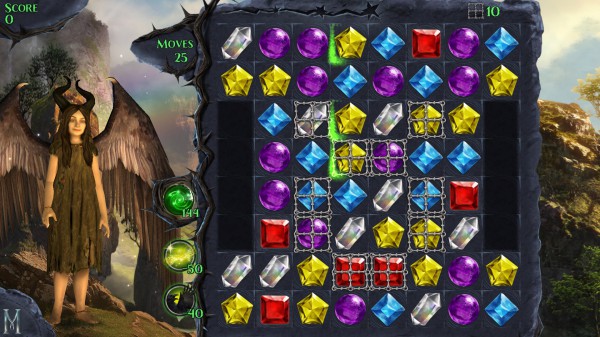 Disney's Frozen Free Fall is a popular game on Windows Store and the newly released Maleficent Free Fall offers a similar experience.
The game is divided into levels that you need to complete to proceed. One or multiple tasks are given to you when you play a level, for instance to reach a certain score, break chain tiles or light up the board.
You will only proceed to the next stage if you manage to complete all tasks before your moves run out.
Magic plays a big role in the game. It provides you with options to turn the tide, for instance by adding extra moves to a level or removing gems from it, that you cannot possibly reach or clear in time.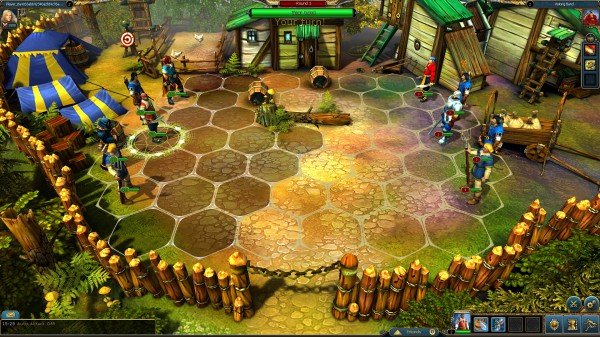 King's Bounty is a turn-based strategy game. You take control of an army, fight bandits, reinforce or hire troops, upgrade them, and equip your character with new items that you find along the way or create in the workshop.
Battles play out on a extra maps where each unit can act once per turn. Actions include attacking enemy units, moving and then attacking, or casting spells.
Faster units act first, and since your player character can intervene with magic spells, it is often beneficial to have the fastest unit on the field as you can use magic on enemy troops or your own before the enemy can.
The game is a lighter spin-off of the PC games series. It is not possible to move around freely on the map, but it is possible to fight other human players and create a clan with friends. The game is free to play and makes heavy use of in-game purchases.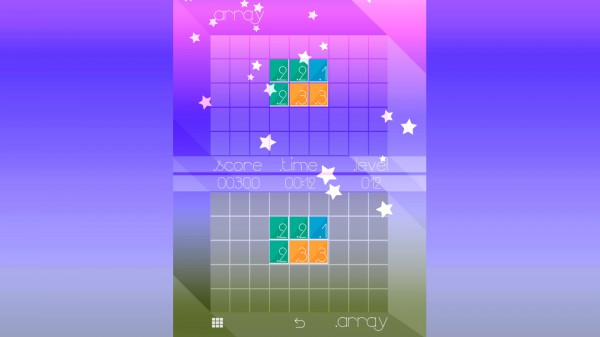 Array is a logic puzzle game in which you need to replicate an arrangement of numbered tiles.
A click on a field adds a number one tile to it and increases the number of each adjacent field by one but only up to four. If a tile is placed adjacent to a number four tile the four changes to a one again.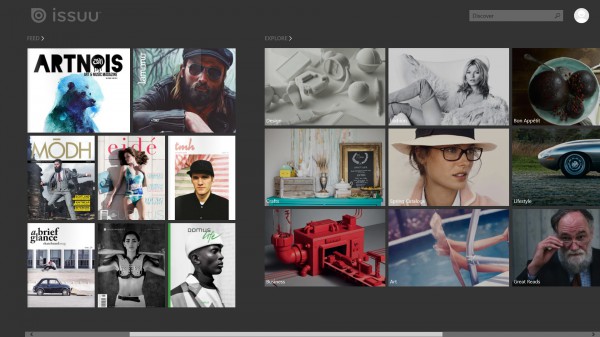 Browse magazines and catalogs after you have created an account or signed in using Facebook, Google Plus or LinkedIn.
According to the app's description, it offers contents created by more than 1.5 million publishers around the globe who are making more than 15 million publications available for free.
Topics covered include technology, science, fashion, sports or photography. The app features a search that you can use to find magazines of interest, staff picks, categories, and a recent listing. All magazines are made available as scans.
Skip-Bo ($2.99)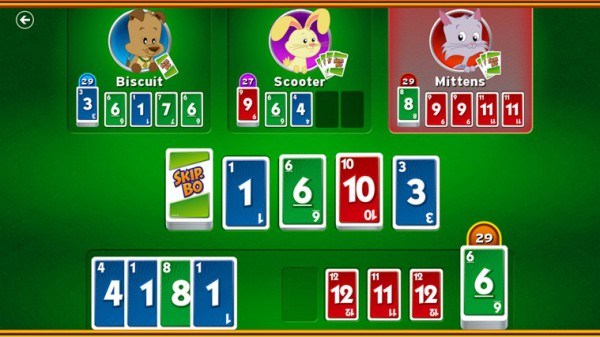 Play the popular card game against the computer on Windows 8. The game features three difficulty levels and nine different opponents that you can play against.
The goal of the game is to get rid of all of your deck cards, and to do so, you have to play cards in sequential order.
While that sounds easy, it is not because the next deck card is visible to everyone else which usually means that the other players will do whatever they can to block you from playing that card.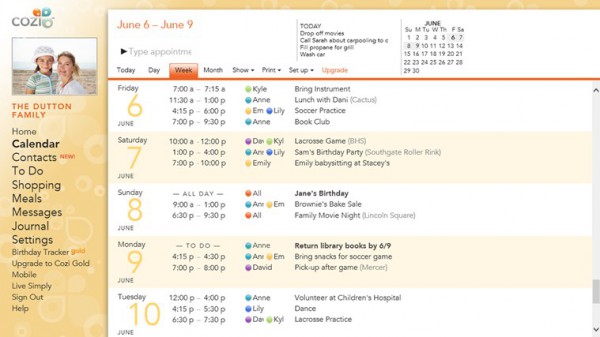 Manage the day of every family member with the help of the app. You need to create an account first before you can get started, but once you have signed in to the app, you can add events, contacts, to-do lists, shopping information or journal entries to the application.
Other options that it provides include a birthday tracker, options to set reminders to never miss important events or appointments again, and a messaging system that family members can use to communicate with each other.