Opera Coast: A new way of interacting with the internet [Q&A]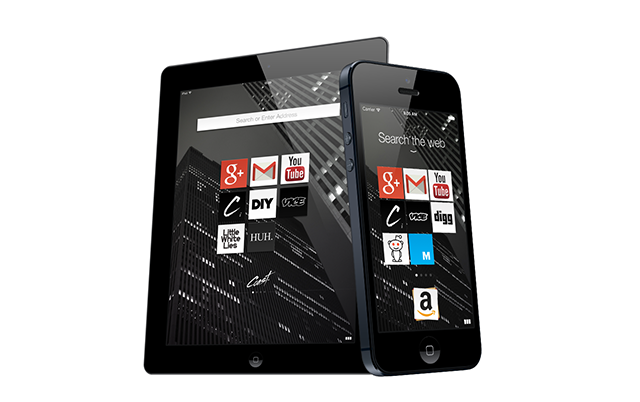 Coast, from Norwegian developer Opera, is a browser designed specifically for iPhones and iPads. Unlike other browsers it's been built for simplicity. Instead of buttons, the app uses swipes for navigation. Gestures have replaced the typical functions. Despite this ease, Coast offers most of the features you could want, including a powerful, intuitive search and address bar that suggests keywords and site thumbnails as you type.
I spoke to Coast's creator, Huib Kleinhout, about the browser and his plans for the future.
BN: What is Coast?
HK: Opera Coast provides a new way of interacting with the internet. It's born out of the realization that the user experience within web browsers has been stuck for two decades. We live in a time where billions of people have access to visual, touch based and interactive services and applications on mobile phones and tablets, meanwhile the web browser is still stuck in the era where the internet consisted of a bunch of academic documents accessed by technology enthusiasts on clunky PC's.
With Opera Coast we started from scratch, building the internet experience as how you expect it to be in 2014. In Opera Coast you won't find tons of bells and whistles but you'll experience simplicity, elegance and the best and most entertaining experience for touch devices.
BN: What are the benefits of using it over a regular browser?
HK: Opera Coast offers a better workflow for browsing the web. Websites work like applications, you don't have to think about opening or closing tabs, organizing and updating your bookmarks, history or other outdated browser paradigms.
The star of the show with Opera Coast will always be content. Webpages are shown full screen and your favorites sites are tiles that you can simply drag around. No tiny buttons or abstract user interfaces elements, just your content, how you want it.
You can now swipe through the web. Every element is designed for touch. Almost all features can be controlled using swipes, such as swiping down to enter search, swiping to navigate pages, or swiping down on the Recent Sites button. Making browsing much more efficient, it's fully multi-touch, you can for instance drag a tile with one finger while swiping through the home screen with the other.
In Opera Coast it's as much what you see as what you don't see. Opera Coast automatically syncs between your iPad and iPhone without setting up anything. There is no address field or padlock because Opera Coast has a safety engine that automatically recognizes complex security threats without overloading the user with technical information. Outdated pages are automatically reloaded. Technology is put where it belongs: under the hood.
BN: Do you have plans to make it available on other platforms -- Android or Windows 8, for example?
HK: We chose to develop Coast for iOS because it's the first and most successful touch screen operating system. There are roughly half a billion devices that can run Coast and we want to ensure that users of these phones and tablets get the ultimate user experience, perfectly tailored to the conventions of the OS.
Unfortunately we can't talk about future plans or releases.
BN: You actively seek feedback from users, what sort of responses have you had so far?
HK: We've gotten overwhelmingly positive feedback. We hear that even though Coast is quite different from existing browsers, users quickly find their way and once they get into the flow, they really love it. We are getting requests for providing Coast on other platforms and ideas for new features. We will be implementing some of the feature suggestions in future releases while keeping them in line with the philosophy that we used to develop Coast.
BN: What features do you have planned for future releases?
HK: That is a big secret! But what we can tell you is that there are more preconceptions of the internet experience that we believe are ripe for change. If the history of technology teaches us one thing it's that what now seems as an unbeatable convention can be vanished tomorrow.
BN: Much of what makes Coast so good is its simplicity. Can you maintain that while adding extra features?
HK: A common engineering philosophy is to never make the software slower. If a new feature slows down the software, other parts are optimized to make up for the loss of performance. I believe the same practice applies to the user experience. By rethinking the experience you can offer both new features and simplicity.