MSI unveils sexy and hardcore All-in-One desktop gaming PCs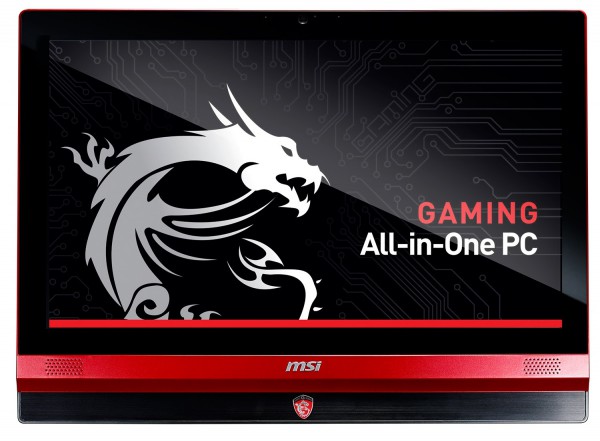 When you think of gaming PCs, your mind may immediately conjure huge ATX towers with LED lights, and massively large and expensive graphics cards. Yes, the rigs of many a gamer will resemble the previously envisioned computer. However, why does it have to be this way? Not all PC video gamers are teens looking for flash and pizzazz. No, some of them are adults and want something more mature and subdued.
Today, MSI unveils gaming all-in-one desktops that are mature and tame in design, but still sexy. The machines pack a significant amount of power, but the footprint on a desk will be no more than a typical monitor. In other words, the gaming PC has grown up.
"MSI's new gaming AIOs pack the same high-performance components found in bulkier desktops into an attractive and compact design, including Intel Core i7 processors for ultra-fast speed, NVIDIA GeForce GTX 800M series graphics for outstanding image quality, up to 8GB of GDDR5 RAM, and Killer Gaming Networking for lightning fast and lag-free connectivity", says MSI.
The company further says, "to provide even more devastating power, select models feature Super RAID (2 SSD's in RAID 0), touchscreen capabilities and Blu-Ray disc burner. Super RAID and Plextor True Speed Performance Technology delivers unprecedented and stable long-term speeds by eliminating the drop in read/write speeds experienced by SSDs after long use. This combination results in stable and reliable read speeds of up to 1000MB/sec".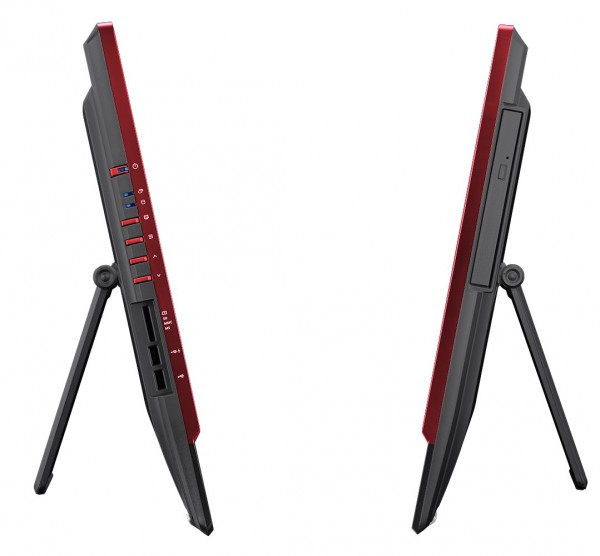 MSI lists the following specs: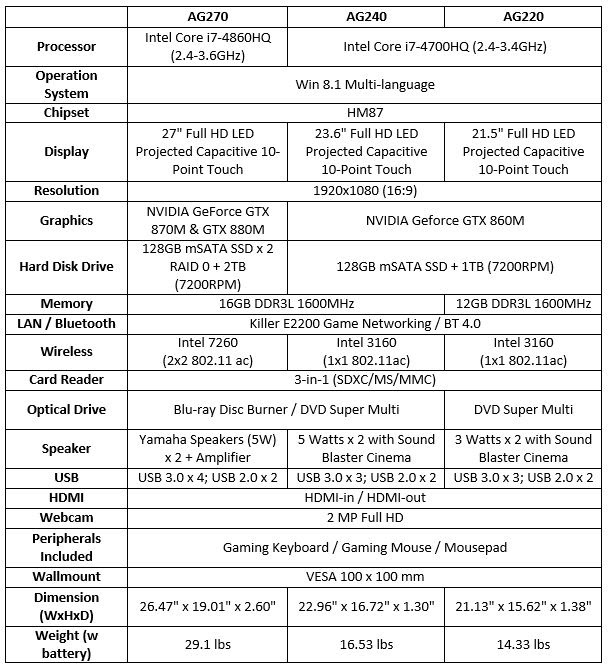 As you can see, these computers are no joke. Clearly MSI means business and intends to grab the attention of gamers. While the 27-inch is the most desirable, all three variants are very respectable. Sadly, pricing is only listed as starting at $1,249.99, which I can safely assume is for the 21.5 inch. More details on pricing will be revealed next week, when these computers hit Newegg, Amazon and more.
Will you be buying? Tell me in the comments.