Bing turns five, promises the best is 'on the imminent horizon'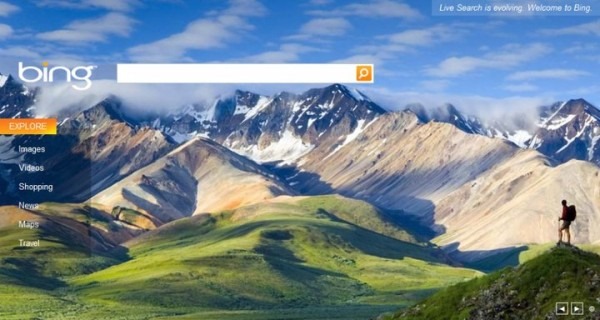 Five years ago today, Microsoft launched the Bing search engine. I remember it well. In particular I remember shaking my head at that name, but also admiring the photography that appeared on the home page.
To celebrate five years of Bing, Microsoft has put together a blog post that chronicles the changes that have occurred over the years, and hints at what's to come. It's also assembled a gallery of the best home pages.
"Over the past five years, we've seen tectonic shifts in how people experience the Web," the Bing team says. "From the rise of social data and the myriad connections that exposed, to the explosion of mobile experiences that fundamentally redefined how people interact with devices. The Web of today wouldn't recognize itself in 2009. Think of the sheer volume of data that has been created in the past five years. The amount of information shared in single day in 2014 equals everything shared digitally prior to 1997".
Bing breaks the five years down as follows:
2009: The Semantic Web
2010: A Social Explosion
2011: Tablets and Mobility
2012: Intelligence
2013: The Digital World
And as to what's next? Well, Microsoft has this to say:
The idea of launching a browser, going to a website, and typing in a search box?  That's so 2009. The best is not yet to come but on the imminent horizon. As the world of devices constantly changes and new form factors come into play there will be a need to better use information, either by seeking it out or having it pushed to you, and take action. Bing has shifted its focus to be in position to be the search for this new, changing world.

You should expect relevant information to come to you when and where you need it. You should expect experiences to adapt to you and your context, instead of the other way around. You should expect proactive experiences that anticipate what you need. You should expect information to be actionable for what you need at home or work. Only Bing and Microsoft can provide all of this, and we couldn't be more excited for the next five years and beyond.
Bing has certainly improved over the years, and adapted to become more than just a straight search engine, which is just as well as it was never going to  provide any meaningful challenge to Google in terms of market share.
Do you use Bing, and if so why?