HTC Desire 816: Attractive mid-range Android smartphone [Review]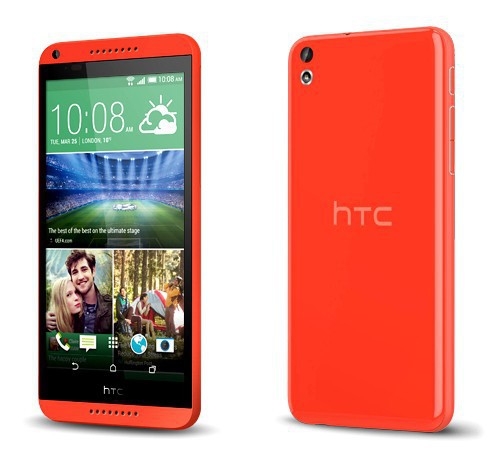 HTC has stolen a lot of limelight recently with its flagship handset the One M8 and its smaller One mini 2, and you could be forgiven for thinking that these two are just about all the phone maker has in its range. But in fact the Desire range continues to go strong, and a couple of handsets announced earlier this year have recently popped up for review. I'll be covering the Desire 610 soon, but today's review handset is the Desire 816, a large format phone on sale for around £300 which ticks quite a lot of boxes.
The Desire 816 doesn't have the startlingly good build quality that its top-end cousin the One M8 boasts. The body is unashamedly plastic, and my white review sample had a shiny white plastic back which, while not removable, is quite clearly a separate section. You can see the join where it meets the matte sides of the phone so clearly that it's almost embarrassing for HTC.
The build quality isn't all that impressive, either. I managed to bow this phone rather alarmingly with very little trouble. You might want to consider a good case if you go for this handset.
There are two rows of holes along the top and bottom front short edges -- indicating something that is, these days, very much a defining characteristic for HTC. Yep, there are stereo speakers on board this smartphone. Visually the holes aren't as refined in their design as they are on the One M8 or the One Mini 2, but still, the look is neat. HTC's BoomSound makes an appearance here too. To my ears the BoomSound quality isn't up to that delivered by the HTC One M8, but it isn't bad, and there's plenty of volume.
There's a 5.5-inch screen with quite a bit of bezel both top and bottom, plus those speakers, so you can imagine that this is a big phone. In fact, at 156.6 x 78.7mm it didn't fit into any of my pockets easily during the time I was carrying it around. And no, my smallish hands couldn't manage one-handed use. Still, HTC has kept the thinness down. At 7.9mm the Desire 816 is no rival for the svelte £366 Huawei Ascend P7, but even Samsung's flagship Galaxy S5 is slightly thicker at 8.1mm.
HTC has decided to put the power and volume rockers on the left edge, where they sit quite nicely under the thumb. They're tactile enough to find with the phone in your bag for a bit of transport-bound volume adjustment. The headset slot is on the top edge and microUSB on the bottom.
A non-removable backplate means your nanoSIM and microSD card fit in slots on the phone's edges. There is a version of this handset that supports two SIMs and so there are three edge slots. They're all under one very long cover on the right edge of the phone. In my case one of the nanoSIM slots was blocked off. HTC doesn't bother with a fancy pin-like dongle to access the slots; there's a little nick in one end of the long cover, and a fingernail is all you need to lift it.

Getting back to the screen, the Ascend P7's world of 1,920 x 1,080 pixels is out of reach here and instead the Desire 816 gives you 1,280 x 720 pixels. This isn't unheard of, and the much liked and similarly priced Motorola Moto X from the start of this year shares that resolution. The Moto X manages a pixel density of 312ppi in its 4.7in screen, while the larger 5.5in screen here can only muster 267ppi.
While some people will doubtless bemoan the 267ppi pixel density, I was quite happy reading web sites and eBooks. The screen size is pretty good for the latter function actually and overall it is perfectly acceptable. In fact, looking back to October last year, I found the 6.3-inch 1,280 x 720 Samsung Galaxy Mega a great handset for e-reading too, and the larger screen there meant a pixel density of 233ppi.
I had two screen complaints, though. The auto-brightness settings seems low -- I found turning auto off and living with max brightness was more comfy. Also, HTC puts its touch buttons on the screen area, though the company does this across its phone line, not just with the Desire 816. In general I prefer these below the screen, so that screen space itself is maximized.

HTC has not stinted on including Android 4.4 and its Sense 6.0 skin, and that means you get essentially the same look and feel as you do with the flagship handsets. You get software extras like Car mode that lets you switch over to large icons, and there's a Zoe icon too. Just as with the HTC One mini 2, when you tap it you're told Zoe is coming soon -- not very useful at the moment. Some things are missing in comparison to the top flight HTC phones; there's no double tap to wake the phone for example.
BlinkFeed is here, taking up a whole home screen, but you can disable this social and news aggregator if you want by going to the widgets area and removing it. Thank goodness for that. Among the software extras two stand out: Polaris Office is here and you can create as well as edit Word, Excel and PowerPoint documents. The large screen means doing the last two is viable. There's also a nice notes app called Scribble which has a whole range of potentially handy templates.
Obviously you are not going to get state of the art technical specifications with this handset. However, this is a 4G phone. It has a 1.6GHz Qualcomm Snapdragon 400 running the show which is assisted by 1.5GB of RAM. That's an unusual RAM specification, but one which does help the processor speed along. I have no grumbles on the performance front.
There's 8GB of internal storage, which is down to just 3.8GB accessible fresh out of the box. That's not a great deal these days. You can use a microSD card to add more, of course, and it is very pleasing to see USB On The Go supported here. The ability to read and write to a stick with a microUSB connector can be really useful at times.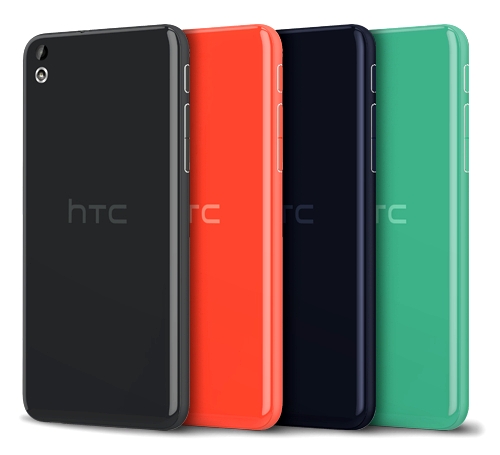 The 13 megapixel main camera and 5 megapixel front camera are both good, and fans of selfies will be pleased to hear that there are a lot of filters, effects and touch-up features you can apply. There's even a three second countdown timer for the front camera.
The 2600mAh battery is a reasonable specification for a handset of this size and price. How quickly it depletes will depend on what you ask of it, and here we have a dilemma. Larger screens lend themselves to serious gaming, video watching and such, and these all make serious demands on the battery. You'll also find that if you do as I did and leave the screen on max brightness all the time, you'll be asking more of the battery than if you use the auto settings.
For my general usage pattern the battery got me through a day without trouble, but you might want to budget for a mid-afternoon power boost if you want to push the phone during the homeward commute.
Verdict
I'm won over by the HTC Desire 816. There is plenty of call for mid-priced, large-screened handsets, and I'm a fan of the likes of the Samsung Galaxy Mega and Huawei Ascend P7, both of which are a fair bit more expensive than the Desire 816. If you are looking for a large, mid-priced phone, the Desire 816 is well worth shortlisting.
Specifications
| | |
| --- | --- |
| Manufacturer and Model | HTC Desire 816 |
| Network | 4G |
| Processor | 1.6GHz quad-core Qualcomm Snapdragon 400 |
| Ram | 1.5GB |
| Memory | 8GB (3.8GB accessible) |
| Memory expansion | microSD |
| Display | 5.5in, 1,280 x 720 pixels, 267ppi |
| Main camera | 13 megapixel |
| Front camera | 5 megapixel |
| NFC | No |
| Wi-Fi | Yes |
| GPS | Yes |
| FM radio | Yes |
| Battery | 2,600mAh |
| Size | 78.7 x 7.9 x 156.6mm   (WxDxH) |
| Weight | 165g |
| OS | Android 4.4 |
Published under license from ITProPortal.com, a Net Communities Ltd Publication. All rights reserved.