Spanning launches new mobile app for Salesforce admins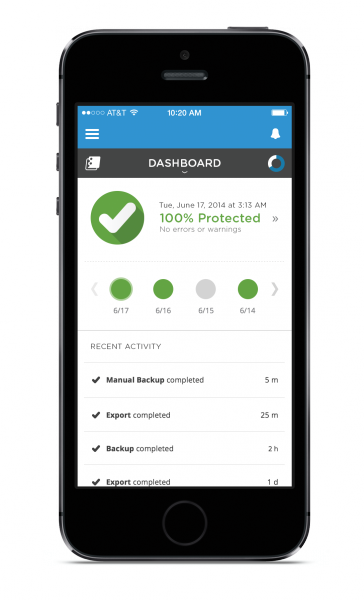 We reported towards the end of last year that cloud backup specialist Spanning had expanded its portfolio of software to cover Salesforce.
It's now taken things a step further by launching a mobile app for Salesforce admins to allow them to monitor and control their backups from anywhere.
Spanning Backup for Salesforce1 Mobile is a companion app for Spanning's successful backup and recovery product delivered within the Salesforce interface which provides automated, daily backups and the ability to restore all of a customer's Salesforce data to its original state from any point in time.
Via the mobile app admins can monitor the status of backups and to be notified of any errors or issues in the status dashboard. They can also track all activities including backups, restores and exports as well as receiving proactive updates for key backup and recovery activities in the Salesforce1 Chatter newsfeed.
"Spanning Backup for Salesforce1 Mobile is the latest example of how our products are fully integrated with Salesforce using their native technologies," says Jeff Erramouspe, CEO of Spanning Cloud Apps. "We know Salesforce admins prefer to work within the environments provided by Salesforce, and the Salesforce1 mobile platform enables us to use our application-centric development approach and deliver a great mobile experience. We're looking forward to working closely with our customers through this beta program to deliver yet another great product for Salesforce users".
Débuting at the Cloud World Forum in London this week the app will be available in private beta prior to a full launch later this year.