CCleaner optimizes memory usage, adds support for forthcoming Chrome 64-bit browser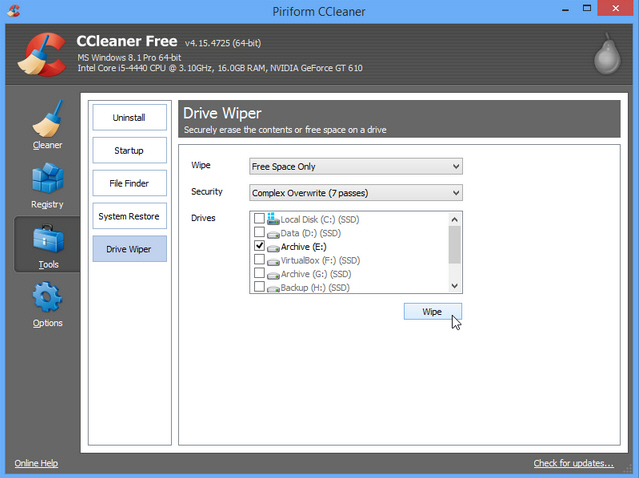 As the month draws to a close, Piriform issues its regular update to its freeware Windows cleaning utility with the releases of CCleaner 4.15 and CCleaner Portable 4.15.
Highlights in the latest release include support for the forthcoming 64-bit build of Google Chrome, plus an improved secure wipe algorithm as well as memory and architecture optimizations.
Following on from the recent pre-release versions of Chrome 64-bit, CCleaner has been updated to work with the new iteration of the browser ahead of its final release. In addition to this, version 4.15 has also added support for the niche Yandex browser.
In addition to Yandex, version 4.15 also extends its third-party support to SnagIt 12, Format Factory, Nitro PDF Reader and Virtual DJ.
The new release also promises improved memory usage and management architecture, which should translate into better performance.
The Wipe Free Space algorithm, used to securely shred previously deleted data from drives, has also been enhanced with the new release, presumably to make it harder to retrieve the shredded data.
The update is completed by the usual unspecified round of bug fixes, updated translations and minor GUI tweaks, one of which is the addition of social media buttons to the program's Options > About page.
CCleaner 4.15 and CCleaner Portable 4.15 are available now as freeware downloads for PCs running Windows XP or later. A Professional version offering additional features including real-time monitoring and complete system cleaning is available for $24.95.