Amazon makes paid Android apps free for two days only -- download them ASAP!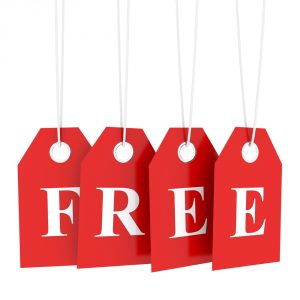 While the Amazon Appstore's app selection is not as abundant as the Google Play store, it does have many premium apps. One of the most endearing qualities of Amazon's store is that every day, it offers one paid app for free. If you check it every day, you can discover some great and not-so-great apps. However, it is tedious to check it every day and easy to forget too.
Today, Amazon is deciding to be generous and delivers 31 awesome paid apps for free. That's right, you pay nothing for 31 apps that combined would normally cost over $100. There must be a catch right? Well, sort of -- they are only free for two days. Read on to take advantage.
"Today, as part of Amazon's Free App of the Day program, the company announced that the Amazon Appstore is giving away 31 of its most popular paid apps -- worth over $100 -- for free! The entire bundle features a great mix of apps focused on planning, travel, weather, productivity and games. From games like Sonic the Hedgehog 2 to keep you entertained during your downtime, to the Travel Interpreter app, which will help you get fluent in no time while traveling abroad, Amazon is ensuring that you have what you need at your fingertips all summer long. Please note that these apps will be available for free download on Friday, June 27th and Saturday, June 28th", says Amazon.
The company offers the following list of apps:
Travel and Weather Apps
AccuWeather Platinum ($2.99)
Travel Interpreter ($9.99)
MobiLearn Talking Phrasebook, English-French-German-Italian-Spanish ($9.99)
Pho.to Lab PRO ($2.99)
 Productivity and Utility Apps
Jump Desktop ($9.99)
Root Explorer ($3.99)
Notepad+ ($0.99)
2Do: Todo List | Task List ($6.99)
Pocket Informant 3 ($9.99)
Business Calendar ($4.99)
Splashtop Remote Desktop HD ($8.99)
MyBackup Pro ($4.99)
Acalendar+ ($3.99)
EZ Money Manager ($9.95)
Plex ($4.99)
 Fun & Games Apps
Enigmatis: The Ghoshs of Maple Creek ($2.99)
League of Heroes Premium ($2.99)
CrossMe ($4.95)
Real Shanghai Mahjohn ($2.20)
CLARC ($2.99)
Pinball Deluxe Premium ($2.99)
Wedding Dash Deluxe ($0.99)
Sudoku 10,000 Plus ($2.49)
Sonic the Hedgehog 2 ($2.99)
Dungeon Village ($4.50)
The Room Two ($4.50)
Card Wars -- Adventure Time ($3.99)
Ravensworld: Shadowlands ($6.99)
Loco Motors ($1.99)
Dr. Panda's Bus Driver ($2.99)
PUZZINGO Puzzles (Pro Edition) ($14.99)
Wow, that is quite the list. Some of my favorites are listed, such as Root Explorer, Plex and Sonic The Hedgehog 2. If you are worried that it will be tedious to install the Amazon Appstore app and download them one by one, I have a solution. Simply click here and click on the "Free" button for each app. You can then download them to your Android device at your leisure in the future.
If you prefer to do it from your Android device, simply download the Amazon Appstore by clicking here on the device's web browser.
Which of these apps are you most excited to download? Tell me in the comments.
Photo credit: concept w / Shutterstock