Best Windows 8 apps this week

Ninety-first in a series. Windows Store saw some great releases this week, including a fantastic looking shooter from Gameloft, a cute racing game in the style of Micro Machines, and an excellent action RPG optimized for touch-input.
In other news, the notebook app Bamboo Paper has been released for Windows 8. To celebrate this, all premium writing and drawing tools are free of charge for the time being. Make sure you download them while they are free if you like the application.
As always, if I missed an app or game that has been released this week that you believe is particularly good, let me know in the comments below or notify me via email instead.
Here is this week's selection of apps and games
Red Stripe Deals
Six apps and games are discounted by at least 50 percent each week. The following applications are available at a discount this week.
App of the week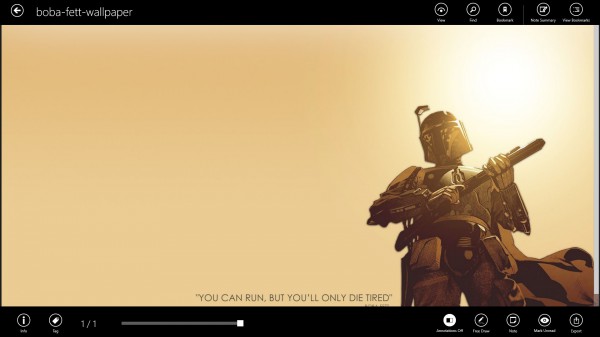 The document management application offers options to import files from the local system or cloud storage services such as Dropbox, OneDrive or Google Drive.
Documents can be made available individually or as part of collections. Once you have selected a document, it gets downloaded to the local system so that it can be opened even if you are offline.
The app offers view and preview options, as well as options to tag, star and mark documents.
Options to add annotations to opened documents are available as well. You can draw freely on documents for example, add notes or create bookmarks.
Other apps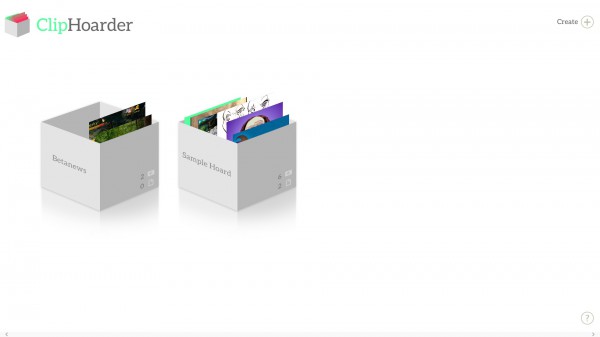 The application provides you with options to save Clipboard entries, screenshots, text data or HTML, to so-called Hoards.
A hoard is a group that you create in the application. It can exist only locally if you want, or be synchronized to OneDrive or Dropbox automatically.
It is not as easy to use as desktop clipboard programs though, as you need to open a hoard first before you can paste clipboard contents into it.
A keyboard shortcut or use of the share functionality would improve the usability significantly in this regard.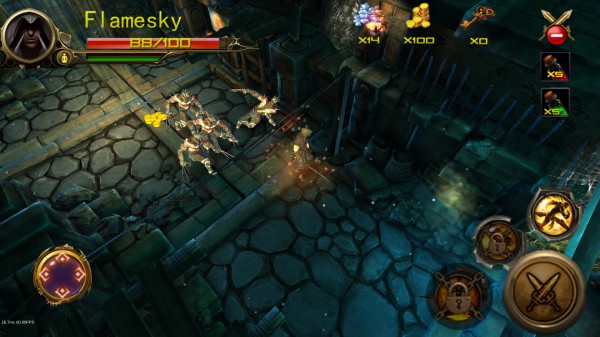 Darkness Ray is a game that you can only play on touch-supporting devices effectively. While you can use the mouse to control movement and attacks, you cannot do both at the same time which means that you will get hit a lot and have to do a lot of adjusting as well if you play it with a mouse.
The game falls into the action RPG genre and plays similar to games such as Diablo 2, Torchlight 2 or Path of Exile even though it is not as complex as these games.
The game is all about fighting enemies in dungeons. You move around in a great looking environment and have one standard attack and three special attacks at your disposal to deal with enemies.
Big Business Deluxe is a simulation game in which you strive to become a business tycoon.
You start from humble beginnings and need to work your way up the food chain by producing and manufacturing goods, developing infrastructure, expanding the city to increase the workforce and a lot more.
The game is quest based and you will gain experience while you are playing which improves your level and unlocks new opportunities.
The game is free to play but supports in-app purchases. Not only are players limited by time and energy, some buildings can only be purchased with credits instead of coins.
Still, it is an interesting game and if you don't mind waiting or paying, you will certainly enjoy playing it.
Mini Motor Racing ($2.99)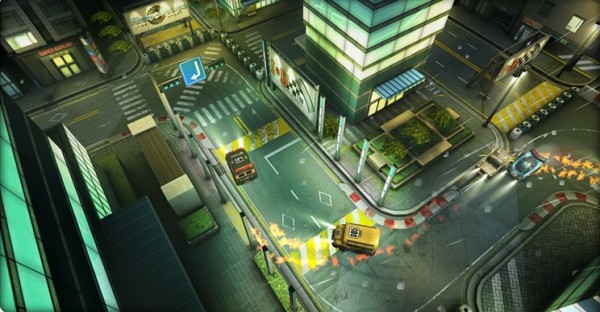 If you enjoy classic arcade-style racing games such as Micro Machines or Super Cars (for the Commodore Amiga), then you will certainly enjoy playing Mini Motor Racing.
It features over 30 different tracks with varying weather conditions and night and day versions.
A selection of cars is available, each of which can be upgraded to improve the standard version and increase your chance of winning races.
There is no trial version unfortunately.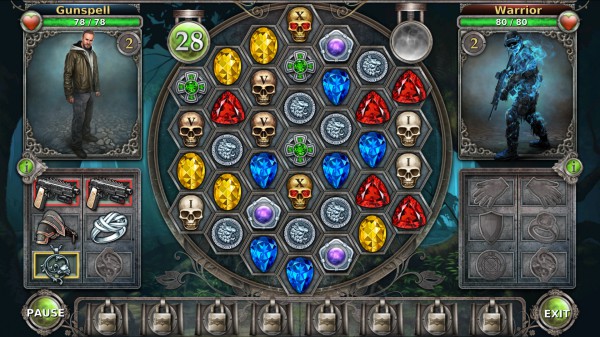 Gunspell is a puzzle game in which you need to combine three or more items of the same kind.
Puzzles in the game are battles much like in the popular Puzzle Quest game which means that you will always battle a monster instead of collecting enough gems to proceed to the next level.
You hit monsters directly by combining skulls, power weapons and spells by combining different types of gems, or use special gems to heal you or increase money or experience.
If you like "combine three" puzzle games this is definitely one that you should check out.
Modern Combat 5: Blackout ($6.99)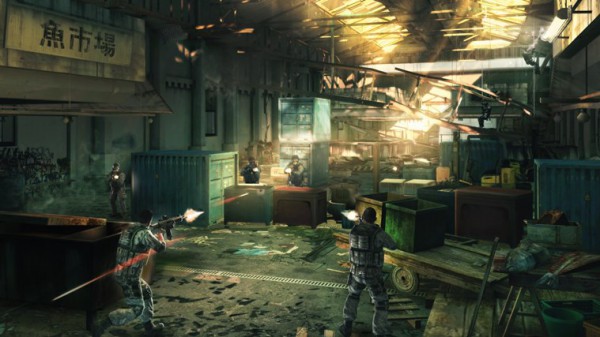 The game is one of the best looking games for Windows 8 up to date.  It is a first person shooter that is heavily optimized for touch-devices.
It features single-player and multi-player modes, and character progression is shared between both modes.
It is a military shooter for the most part that includes all the things that accompany these types of games such as military jargon and hordes of enemies.
While it is great visually, the enemy AI is often lacking, but that is something that is a problem in most shooters, even gamer favorites such as those of the Call of Duty series.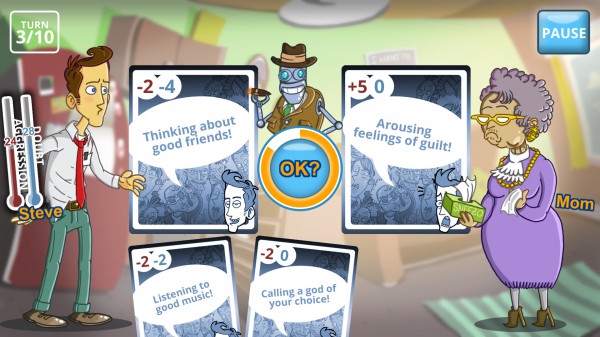 You have eight days to become mentally stable. That's the challenge that you get when you start to play Freudbot.
It is a simple game, in which you face other people throughout the day and need to keep your self-doubt, aggression and fear levels in check.
You face rowdies, waitresses or your mum, and need to counter what they throw at you, provocation, obscene gestures or fear of loss with cards that help you keep your calm.
This may include planning a frustration buy, eating delicious candy or calling a god of your choice.
Cards have either positive or negative values and it is your task to play cards that nullify or at least reduce the impact of cards that your opponents play.