Qi standard to enable wireless charging at a longer distance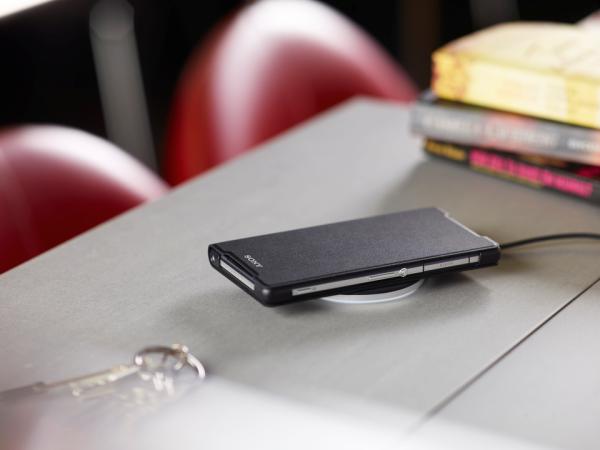 Despite being called wireless charging, the technology we love today still has a long way to go before it can allow us to top up our devices' batteries at a considerable distance from the charger. But, Wireless Power Consortium signals that the Qi standard may be able to (one day) outgrow this limitation.
Right now, devices compatible with the current version (1.1) of the Qi standard can be charged only at a very short distance away from the charger. Based on my experience, you can barely pick up your device without having the connection drop. The new version (1.2) of the standard, however, increases the charging distance to 45 mm, which is no small feat.
That allows you to comfortably pick up your device (well, more so than before), knowing that it will continue to charge. WPC says that a charging distance of 45 mm, using devices based on Qi 1.2, has been demonstrated by five different members of the consortium, while a "power transfer up to 30 mm" is doable when using devices based on Qi 1.1. Furthermore, in the case of kitchen applications, up to 2000 watts can be supplied wirelessly.
"The WPC is committed to advancing a specification that offers the best user experience without sacrifices in critically important areas to consumers and businesses alike", says WPC chairman Menno Treffers. "This means backward compatibility with products already in the market and maintaining high-efficiency even over greater distances".
The latest version of the Qi standard is also touted to reduce the charging cost by employing a single inverter. This solution works even when it comes to charging more than one device. "It is clear there is room to safely and efficiently push the distance and power limits within the Qi specification", adds Treffer.