WordPress for Android gains major new features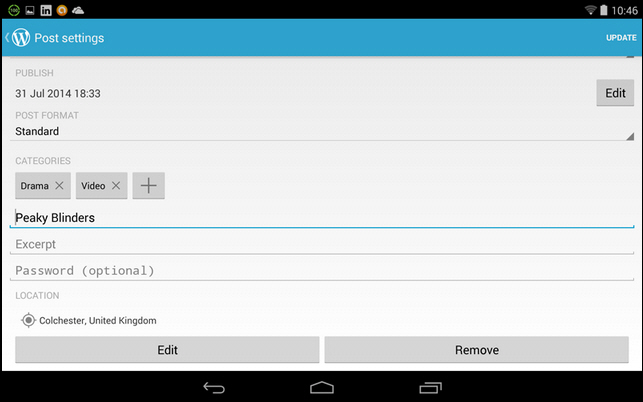 WordPress has updated its two mobile apps with the twin releases of WordPress for Android 3.0 and WordPress for iOS 4.2.
The different version numbers highlight the disparity between both platforms, although ironically it's the Android version that is more fully featured than the iPad and iPhone build.
WordPress for Android 3.0 is also by far the most significant release of the two. First, users now gain the ability to swipe left or right to move between posts in the Reader.
The update also delivers simplified geotagging by removing the option from the blog settings and adding a simple button to the post settings instead, making it easier for users to add and remove locations from individual posts. To geotag a post, simply tap the Post Settings button and choose Add Location to either manually add a location or auto-discover the current location.
Other changes include a new Help button within the Settings screen for directly contacting support, which is accompanied by a new FAQ. WordPress.com blog lists now automatically update, and users also gain the ability to opt in or out of behavioural tracking.
Finally, clicking Stat links no longer opens an external browser; instead the results are displayed within the app itself. Finally, the update delivers a number of bug fixes and adds Portuguese Brazilian to the list of supported languages.
By contrast, WordPress for iOS 4.2 is a relatively minor update. Users gain the ability to follow and manage their favourite topics with the new release, while the Reader comes with the promise of performance and stability improvements.
The update also delivers faster notification syncing with Simperium and is rounded off with "many bug fixes", none of which are specified.
Both WordPress for Android 3.0 and WordPress for iPhone and iPad 4.2 are available now as free downloads for compatible devices. Both apps work with WordPress.com blogs as well as self-hosted WordPress accounts running WordPress 3.5 or later.