Xbox One launching in India exclusively through Amazon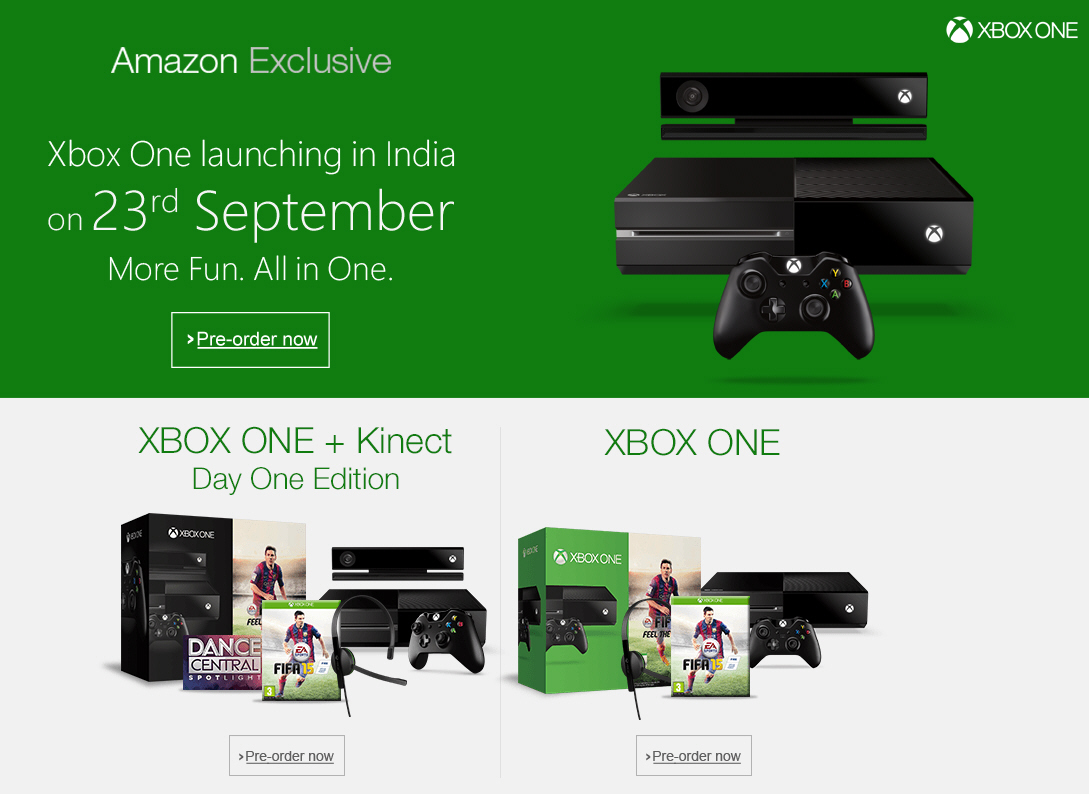 Microsoft is slowly expanding the number of territories in which it's possible to buy its new game console, a move which will no doubt help in the sales battle against rival Sony's PS4. The Xbox One is set to go on sale, officially, in China in September, and it will be launching in India soon too.
Rather than pushing the console out to brick and mortar stores in India, Microsoft has chosen instead to launch it exclusively through Amazon.in. While it might seem a rather strange move to limit the console's availability to a single online retailer, it actually makes a lot of sense. The Xbox 360 flopped badly in India at launch, and Microsoft will be keen to avoid a repeat of that experience.
Amazon India's website lists the Xbox One launch date as the 23 September, but the console is available for pre-order now. The Xbox One with Kinect Day One Edition (Free Games: FIFA 15, Dance Central Spotlight DLC) is priced at Rs 45,990 ($750) and the Xbox One without Kinect is Rs 39,990 ($652).
Amazon is also offering Rs 10,000 ($162) of special offers to the first 1,000 pre-orderers. The deal includes an Amazon gift card worth Rs 1,500 ($24), two free Blu-rays (The Amazing Spider-Man 2 and Captain America -- The Winter Soldier), as well as coupon codes for money off speakers, backpacks and an Xbox One controller.
The Xbox One is available to pre-order from Amazon India now.