EaseUS Todo Backup Free 7.0 now available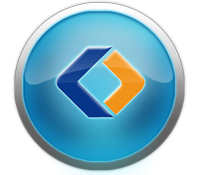 EaseUS Software has released EaseUS Todo Backup Free 7.0, a significant update to its popular image and file backup tool.
The major addition is a new Smart Backup mode. Point the program at one or more folders, it backs up their contents immediately, then saves new or changed files as they appear.
Todo Backup Free 7.0 can finally check for new updates on launch, then download and install them for you – no further manual intervention required. (If you've a problem with this then clicking Settings and clearing "Automatically check for updates" will turn the feature off.)
The program also features a completely redesigned interface, optimised for ease of use. It's goodbye to the old chunky tabs, hello to far more stylish pastel shades, flat icons and wizard-like simplicity. We'll have to spend more time with it before we can deliver a final verdict, but first impressions are good, and even total beginners should quickly figure out how it all works.
The official release statement also says EaseUS has "fixed some bugs to improve product quality", though they don't tell us what they were.
Whatever the fine details, EaseUS Todo Backup Free 7.0 is a worthwhile upgrade, if only for the automatic updating. Go grab a copy now, and hopefully the program will look after itself in future.