Microsoft prepares new Lumia handset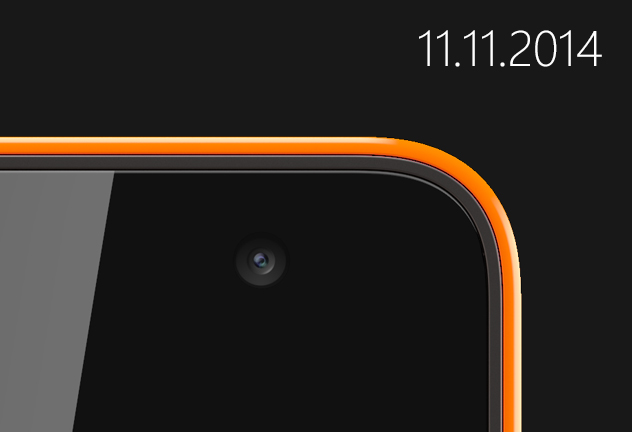 Since taking control of Nokia's Devices & Services business in April, Microsoft has introduced a couple of important new Windows Phones. We have the replacement of the popular entry-level Lumia 520, called Lumia 530, and the much-awaited successor of two year-old mid-ranger Lumia 820, dubbed Lumia 830, as well as two in-between offerings, Lumia 730 and Lumia 735.
Under Microsoft's leadership, there appears to be something fresh for everyone looking to be part of the Windows Phone world, except up-to-date versions of Lumia 1320 and Lumia 1520 phablets. And, next week, we will see the software giant unveiling yet another Lumia Windows Phone, this time, perhaps, even featuring its own branding, instead of Nokia's.
Late last month, Microsoft revealed that it would drop the Nokia branding going forward, for upcoming Lumia Windows Phone handsets. It may have been shocking to hear for Nokia die-hards, but the two companies have, in fact, made this move known since their announcement of Nokia's Devices & Services sale to Microsoft, more than a year ago.
Under those terms, Microsoft can only use the Nokia branding for "current" Lumia Windows Phones, which, based on the products released so far, means Lumia Windows Phones developed under Nokia control of the aforementioned business.
So what will Microsoft announce next? Unsurprisingly, the software giant is not generous with the amount of information it reveals about its upcoming Lumia Windows Phone, only suggesting that it will be available in orange, most likely among other colors, as you can see from the teaser photo shown at the top of this article.
It is likely that it will not be a premium offering, as past high-end Lumia Windows Phones have featured more squarish corners than the handset shown in the teaser. Also, it could be that the upcoming handset will be targeted at selfie fanatics, given the focus on the front-facing camera in the teaser. Of course, anything could happen at the announcement.
Microsoft could also introduce its upcoming Lumia Windows Phone with a new release of Windows Phone 8.1, likely referred to as Windows Phone 8.1 Update 2, as the time is right for such a launch. It will be interesting to see what the chances could be, if my expectations pan out.
We will keep you apprised of any major developments, as always.