Microsoft releases Bing-powered Torque 2.0 for Android Wear -- now works on phones too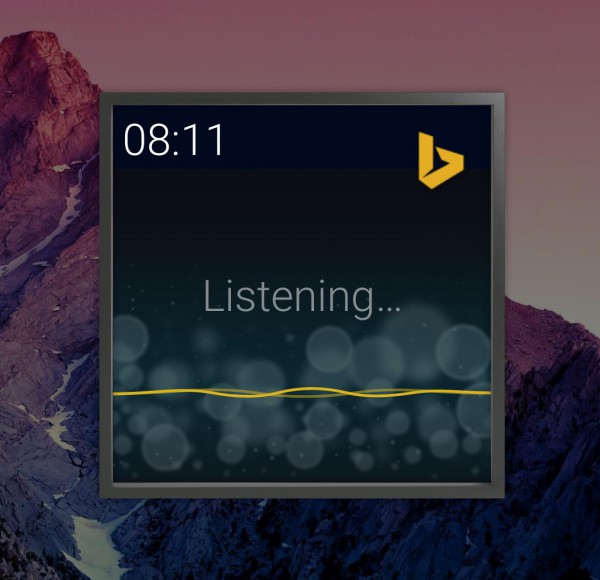 I'm a big proponent of smartwatches, but it wasn't always this way. At first, I thought the concept was stupid; after all, it duplicates existing smartphone functionality. When I finally tried one, the Samsung Gear Live running Android Wear, I became hooked. Sure, it is not a need-based product, but instead, convenience-based.
Unfortunately, while Android Wear is useful, it is also a bit limited in its functionality. Luckily, third-party developers can add apps, and believe it or not, an unlikely developer, Microsoft, had delivered one of the best -- Torque. Today, the company releases version 2.0 of that app, and not only does it further improve the Android Wear platform, but it can now be used with Android smartphones too.
"After introducing Torque in October, we heard lots of feedback from active, passionate users that we've taken to heart. We have incorporated that feedback into Torque 2.0 and added support for Torque on Android phones, new answers including local events and flight status, a way to launch applications with the twist gesture, and more reliable gesture and voice recognition. Torque 2.0 is out today on Google Play", says The Torque Team.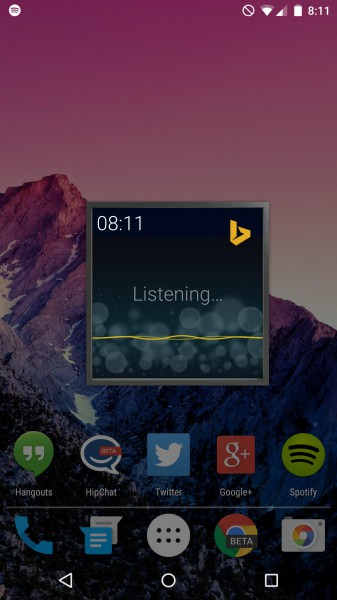 The team further explains, "One of the big things that we heard from people who don't have an Android Wear watch is that they would love to be able to search Bing just by shaking their phone. Now, you can do just that. After you've installed Torque on your phone, just shake and say what you want to search for. We heard that our users wanted even more answers that are useful at a glance, so we have added new optimized answers including local events and flight status. In addition, we have included the ability to launch watch applications by using the twist gesture, making it fast and easy to get to your favorite apps".
As you can see on the right, I installed the app on my Nexus 6 and enabled the new shake feature. Now, when shaking my phone, I get the same Torque experience as on my smartwatch. This is a great way to try the app even if you do not yet own an Android Wear device.
Of course, it still works as expected on a watch, and the new features are appreciated. If you own an Android Wear device, you should definitely give Torque 2.0 a spin. If you do try it, tell me how you like it in the comments.