Bitdefender releases free CryptoWall Immunizer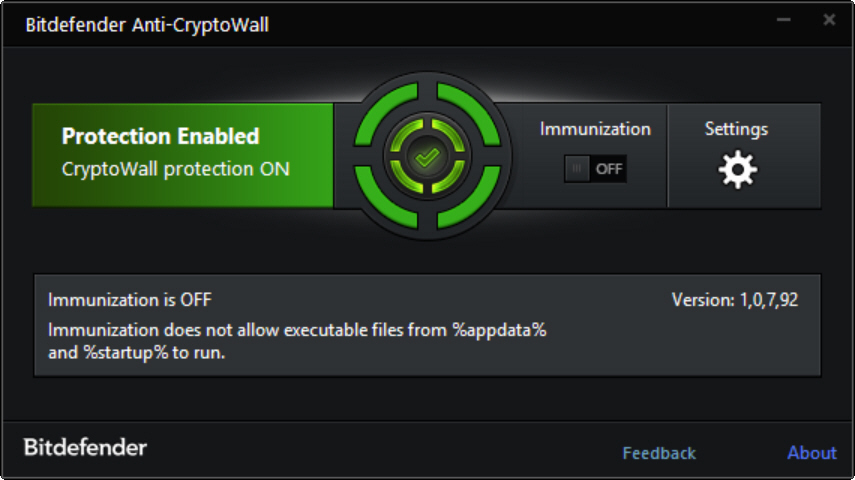 Bitdefender Labs has announced the availability of Bitdefender CryptoWall Immunizer, a free Windows tool which offers some protection against versions 1 and 2 of the file-encrypting malware.
The program appears to work by setting Windows policies to block programs from running when they're in the %appdata% or %startup% folders.
The good news is this really will block early versions of the malware, along with any other threats which use the same infection point.
It's also very simple to implement. Launch CryptoWall Immunizer, click the Immunization button, wait until it says "Protection Enabled" and you're done (there's no need to run the program in the background).
Unfortunately, the technique might also block legitimate programs which have executables in the same folders. They really shouldn't, and the vast majority don't, but we still found three executables in the %appdata% folder on our test PC, two from currently installed software.
Check your own folders to see if you might run into problems (press Win+R, type %appdata% and press Enter to see where this is on your system). Keep a copy of the program around so that you can undo its immunization later, if necessary (using a previous restore point should have the same effect).
Bitdefender CryptoWall Immunizer is available for download now.