Griffin WatchStand charges Apple Watch and transforms it into a desk clock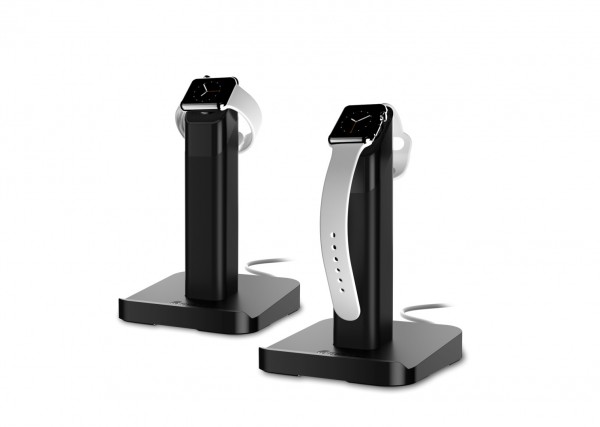 Apple Watch is here. All hail mighty Apple and its wearable! After being teased by the company last year, Timothy Cook took the stage today to show off the full capability of the wrist-worn computer. Did it disappoint? Absolutely not. The Apple Watch does exactly what people predicted; it is an extension of the iPhone and reasonably priced -- well, at least the Sport model at $349.
Unfortunately, the Apple Watch isn't particularly useful when off your wrist -- or is it? Griffin thinks it can be and today announces the WatchStand. This nifty accessory is a charging dock for the watch, which prominently displays it as a clock. Even cooler? It can hold your iPhone too.
"WatchStand displays Apple Watch on a sleek pedestal, and can be placed on any nightstand, tabletop or desktop for convenient daily charging. WatchStand houses the Apple-provided MagSafe charging cable in an angled cradle that keeps it ready to charge at all times. For initial assembly, the user simply feeds the MagSafe cable through the center of the post, and then, to charge each day, lays the Apple Watch against the cradle. The MagSafe connector's magnet gently snaps itself onto the back of the watch and begins charging", says Griffin.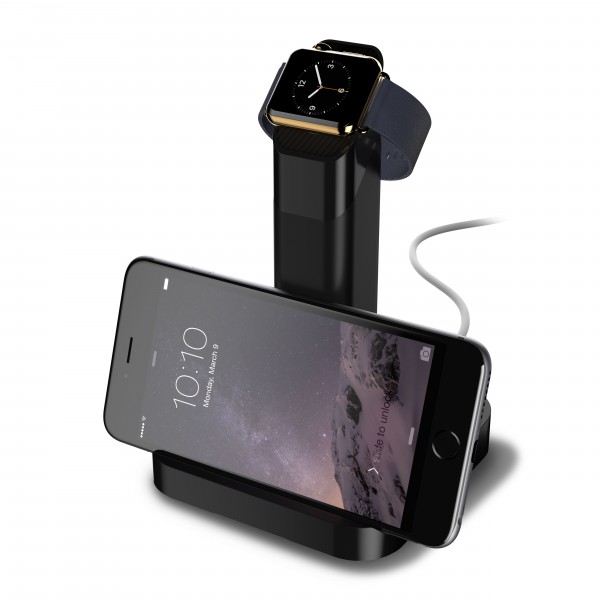 The manufacturer further explains, "since Apple Watch and iPhone go hand in hand, WatchStand's weighted base has a home for a phone as well. The raised lip on the front of the dock holds the phone at the perfect angle for easy viewing. WatchStand also solves cable management problems, with a grooved post for extra cord length to wrap neatly around, keeping tabletops uncluttered, and the charge cable from becoming crimped or tangled".
Pricing is actually quite reasonable at $29.99, but availability is disappointing. Sadly, this cool accessory will not be available until the Summer, meaning it will not launch with the watch. With that said, good things happen for those that wait, and Griffin has a reputation of producing great things.
Is the WatchStand a necessity? No, but neither is the Apple Watch; both the device and the accessory are arguably luxury items. If you are gonna buy the watch, you might as well put it on a real pedestal; it is already there figuratively.