PhotoDemon gains RAW support, more selection tools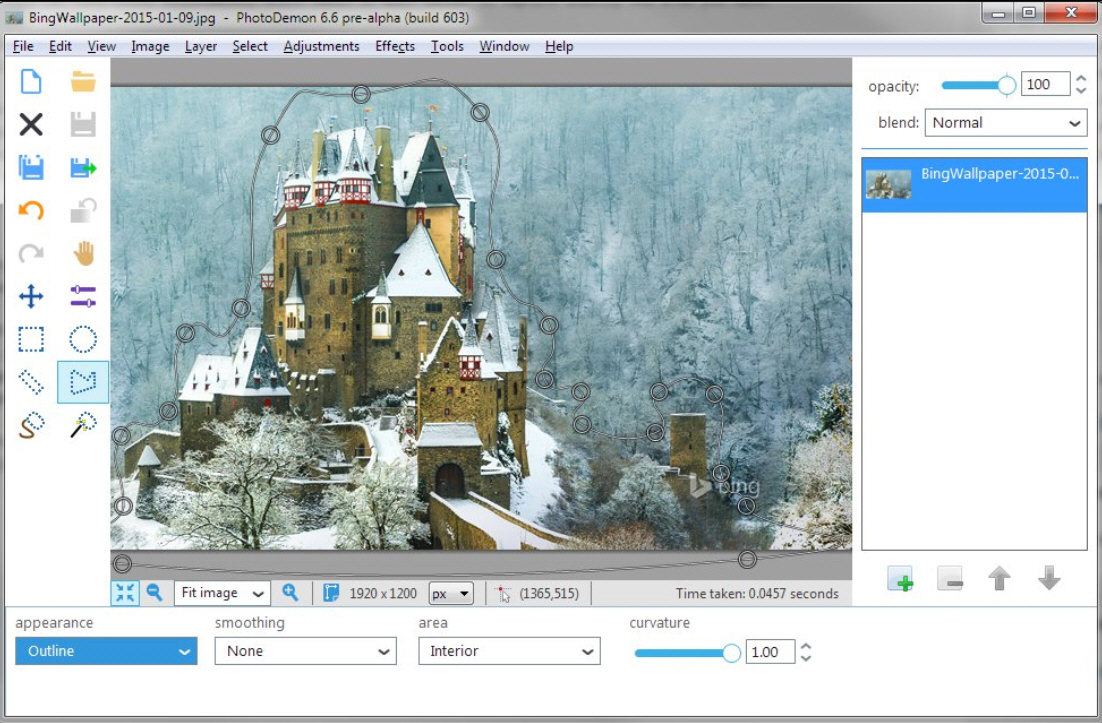 Tanner Helland has announced the release of PhotoDemon 6.6, his open source photo editor for Windows.
The lengthy list of major new features starts with powerful Magic Wand, Polygon and Lasso selection tools.
We're not talking about the basic implementations you'll see in other programs, either: draw a Polygon here and you can still move individual control points, change straight lines to curves or move the selection as a whole.
There's support for opening RAW files from 200+ new camera models, along with EMF and WMF vector images.
PhotoDemon 6.6 is also better at handling existing formats, with full support for sRGB, cHRM, and gAMA PNG chunks, a tone-mapping dialog for HDR and RAW images, and an improved ability to preserve image metadata between incompatible formats (EXIF in JPEGs, XMP in PNGs).
Many of PhotoDemon's effects have gained support for supersampling, an anti-aliasing technique which significantly improves image quality.
PhotoDemon can now automatically update itself. There are three channels to choose from (Stable, Stable+Beta, Stable+Beta+Developer), and support for delta patches (installing only file changes) keeps any network activity to a minimum.
There are also new and improved tools, assorted performance tweaks, better Unicode support and various bug fixes, all wrapped up in an enhanced and revamped interface.
As usual, PhotoDemon 6.6 has progressed more in a single release than some applications manage in their entire lifetime. If you need a photo editor with real power then check it out immediately.