Microsoft brings searchable handwriting and Apple Watch support to OneNote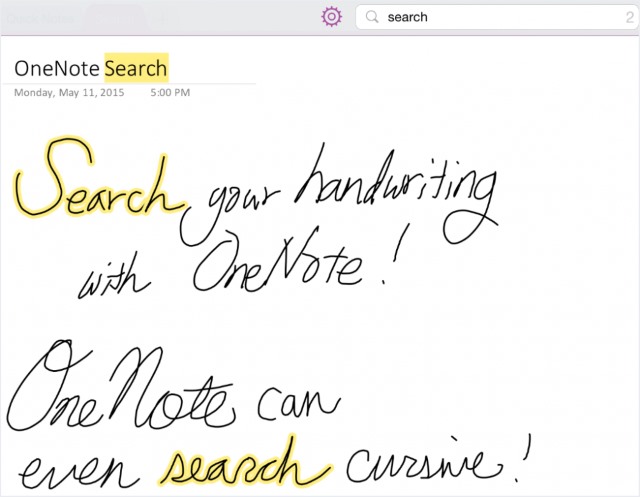 The latest update to OneNote sees the addition of support for Apple Watch as well as the ability to search through handwritten notes. Thanks to handwriting recognition, it is possible to perform a search that looks through not only typed notes, but also those that have been written with a stylus.
The feature is available in the mobile and desktop versions of the app, and Microsoft says that any new handwritten notes that are saved to OneDrive will be automatically rendered searchable in a few moments. Over the coming weeks older handwritten notes will be indexed in the same way so they can also be searched.
Introducing the improvements to handwriting support, Microsoft take the opportunity to highlight the Apple Watch version of the app. In a blog post the company explains that the wearable-bound version of the app has "a strong focus on lightweight interactions and placed a premium on convenience". While typing is possible with an Apple Watch, dictation is by far the easiest way to create notes and it's the method that Microsoft recommends.
If you have OneNote installed on your iPhone, you can use the Apple Watch app to toggle the Watch version on and off. Sticking with the iOS theme, Microsoft has also announced a series of improvements to the iPad version of OneNote, including an updated interface and new swiping options.