Mozilla, Microsoft, Amazon, Google, Intel and others form 'Alliance for Open Media'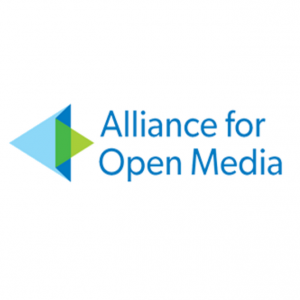 Both open and closed projects have their place; there are arguments for each as to which is better. For standards, however, open is preferable. By preventing licencing fees and legal patent battles, the technology can continuously evolve without interruption.
Today, Mozilla announces a partnership with Microsoft, Amazon, Google, Intel, Cisco and Netflix to form the Alliance for Open Media. This partnership will create a royalty-free standard for playing media on the web which will be released under Apache 2.0 license.
"One of the biggest challenges in developing open standards in a field like video codecs is figuring out how to review the patents. The Alliance provides a venue for us to share the legal legwork without having to worry about it being used against us down the road. That distributes the load, allows us to innovate faster and cheaper, and gives everyone more confidence that we are really producing a royalty-free codec", says Mozilla.
The company further explains, "the Alliance will operate under W3C patent rules and release code under an Apache 2.0 license. This means all Alliance participants are waiving royalties both for the codec implementation and for any patents on the codec itself. The initial members are just a start. We invite anyone with an interest in video, online or off, to join us".
The Alliance for Open Media shares its initial focus
Interoperable and open;
Optimized for the web;
Scalable to any modern device at any bandwidth;
Designed with a low computational footprint and optimized for hardware;
Capable of consistent, highest-quality, real-time video delivery; and
Flexible for both commercial and non-commercial content, including user-generated content.
While other such alliances have been formed in the past, this particular one has many major players involved. Notably absent, however, is Apple -- hopefully Tim Cook and company will accept the open invitation and join the alliance too.
Open? Yes. Alliance for Open Media. http://t.co/9ZuiE4c6wU #openmedia4all

— AllianceForOpenMedia (@a4omedia) September 1, 2015
Are you excited to see so many major companies joining forces to support an open web? Tell me in the comments.