PayPal.Me lets you receive online payments through a custom URL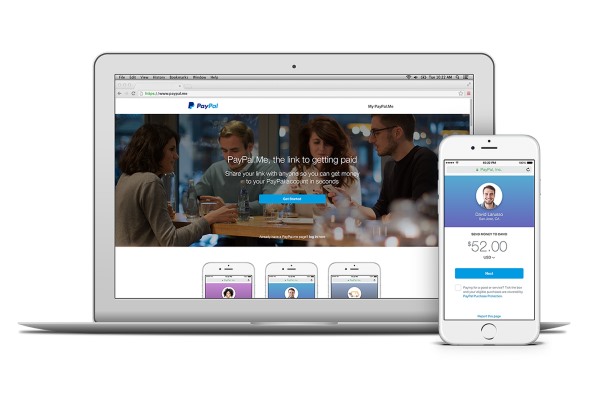 PayPal has long been a quick and easy way to send and receive money online; with the launch of PayPal.Me, things just got even simpler. This is a new platform which provides PayPal customers with their own personalized URL (such as paypal.me/markwilson) as an alternative to sending out invoices. PayPal is pushing this as a way to call in your debts, but it's far more versatile than that.
The next time someone needs to send you money, you can simply direct them to your page -- or you can include the link on social networks, your website, in emails, via SMS, and so on. Any payments that are made in this way are covered by the same PayPal Buyer Protection policies as before. Anyone visiting your PayPal.Me page is able to choose the amount of money they want to send you, but you can also customize the URL you share to make a request for a specific amount.
If I wanted to request £10 from someone, I need simply direct them to paypal.me/markwilson/10 (all donations gratefully received ;-) ). There's no set up needed, and any figure can be appended to the base address -- paypal.me/markwilson/11.67 lets someone send me £11.67 with just a couple of clicks, for instance. PayPal.Me is platform agnostic so it can be used from any device equally well, mobiles included.
I've given examples in pounds, but PayPal.Me is available in 18 countries in total, not just the UK: US, Germany, UK, Australia, Canada, Russia, Turkey, France, Italy, Spain, Poland, Sweden, Belgium, Norway, Denmark, Netherlands, Switzerland, and Austria.
PayPal envisions this as a way for groups of friends to share bills as well as calling in outstanding debts:
PayPal.Me makes requesting money from groups of friends, family and colleagues suddenly so much easier and faster. Rather than following up individually, you can email your PayPal.Me link to co-workers to chip in for an engagement present for another co-worker. Or stop asking each of your fellow bridesmaids for bachelorette party payments and just send a group text message with your PayPal.Me link.
As with any new service, there will be a rush to grab the 'best' usernames, so if you have your heart set on something in particular -- such as your own name, or that of your business -- head over to PayPal.Me right now to stake your claim.