iOS 9 adoption tops 50 percent in just 3 days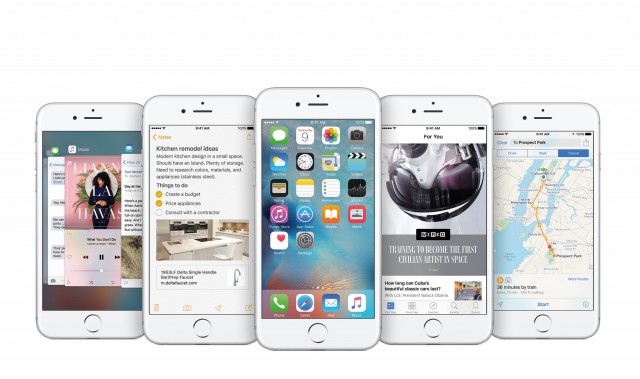 In an announcement that is mostly meant to remind us that its new iPhones go on sale on September 25 -- like we did not already know that -- Apple today reveals that iOS 9 has been installed on more than 50 percent of all iPhones, iPads and iPod touch devices currently in use.
That is a remarkable achievement, but it is even more impressive that iOS 9 reached this milestone just three days after its release on September 16. Apple says it is the "fastest iOS adoption ever".
That information was generated from Apple's App Store traffic on September 19, and because only devices which are active connect to it we have reason to believe that adoption figure is pretty accurate. Google uses a similar method to generate Android distribution share data each month.
Speaking of Android, Lollipop has been around for nearly a year now and its adoption rate -- at the beginning of September -- was just under 16 percent. The second Lollipop incarnation, version 5.1, launched in the first quarter of the year, being installed on just 5.1 percent of all Android devices in use so far.
In case you need the breakdown on the new iPhone, here goes. The new iPhone 6s kicks off at $649 off-contract for the 16 GB model. Add $100 to get the 64 GB model, or $200 for the 128 GB model. If you can get it on a two-year contract, be prepared to shell out at least $199; otherwise installment plans kick off at $27 per month for two years. For the new iPhone 6s Plus, the prices are $100 higher across the board, with the exception of the monthly installments which start at $31.
If you want to go with Apple's new iPhone Upgrade Program, prices start at $32 and $37 per month, respectively. For the money, you get a new iPhone every year with AppleCare+ included, and the option to switch carriers if you want.
First-wave availability is limited to Australia, Canada, China, France, Germany, Hong Kong, Japan, New Zealand, Puerto Rico, Singapore, UK and US. Both iPhone 6s and iPhone 6s Plus are available to pre-order now, and will be available for in-store pick-up and walk-in purchases.