OnePlus now has the X factor: hands-on first impressions of the OnePlus X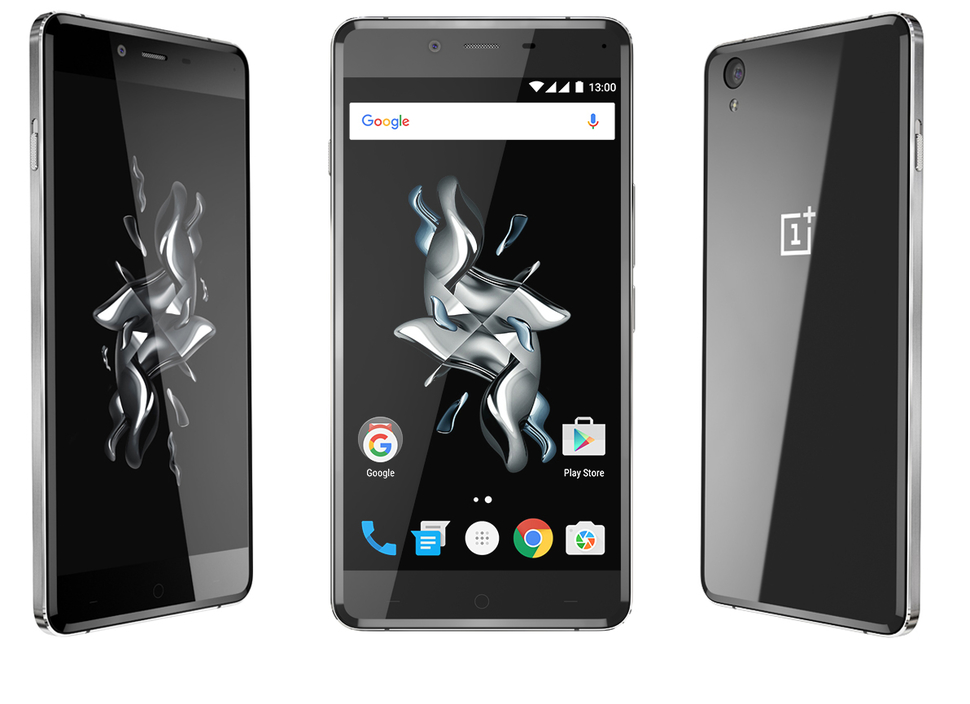 On 23 April 2014, a small Chinese company called OnePlus got a lot of press attention when it introduced the OnePlus One, an Android phone with flagship specifications for the amazingly-low price of $299 for the 16GB variant and $349 for the 64GB model.
OnePlus introduced the world to its second flagship phone earlier this year, the OnePlus 2, during a virtual reality press event. Once again, OnePlus impressed reviewers with great specifications at a great price. Now that we have quickly gone over OnePlus's past, let's come to the present day and the launch of the company's latest Android phone, the OnePlus X.
The question on my mind going into today's press event was: could OnePlus avoid some of the mistakes of the past (the problematic invite-only purchasing system, no support for quick charging, and the lack of NFC) and deliver another great affordable Android phone that did not suffer from the ordering/production issues associated with its predecessors?
Like the OnePlus One, the OnePlus X comes with a Qualcomm Snapdragon 801 (a SoC that was very popular with 2014 flagship phones) and 3GB of RAM. However, this time, we get a smaller phone since the X uses a 5-inch 1920x1080p AMOLED display protected by Corning's Gorilla Glass 3 technology. We also get a 13-megapixel f/2.2 aperture rear camera, an 8-megapixel f/2.4 aperture front camera, 16GB of internal storage, a micro USB port for charging and data transfer, and the possibility to use either dual Nano SIM cards or one Nano SIM card and one Micro SD card for expandable storage (supporting up to 128GB cards available today and higher capacity microSD cards as they reach the mainstream market).
There are two variants of the OnePlus X: the Onyx variant, which has a black glass back panel, and the Ceramic variant, which has a highly polished, glass-like Zirconia back panel. The Onyx version will be available for sale in India and Europe starting on November 5 (Nov 19 in United States) via the company's web site's, assuming you have an invite. You can start requesting invites starting today. As for the Ceramic variant, there will only 10,0000 made initially and they will go on sale in Europe before Christmas at a price of 369 euros (£269 in United Kingdom). You can't request an invite for the Ceramic version just yet.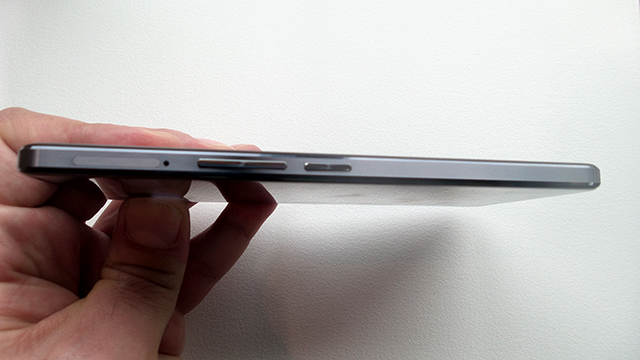 To make the OnePlus X easier to buy, after the first month of availability, there will be weekly time slots, advertised via social media, when it will be possible to buy the phone without an invite.
It makes sense that OnePlus has decided to make the X essentially a smaller, more stylish, and more affordable version of the highly popular OnePlus One. Smaller because not everyone feels comfortable carrying and holding a large phone. More stylish since design is increasingly an important consideration for today's consumers. And more affordable because in late 2015 there are many other worthy rivals (especially from Motorola and Xioami, not to mention countless other lesser known Chinese OEMs) also offering beautiful design and similarly impressive flagship-level specifications at prices typically associated with mid-range phones.
Not only does the X look great, but it feels great in the hand.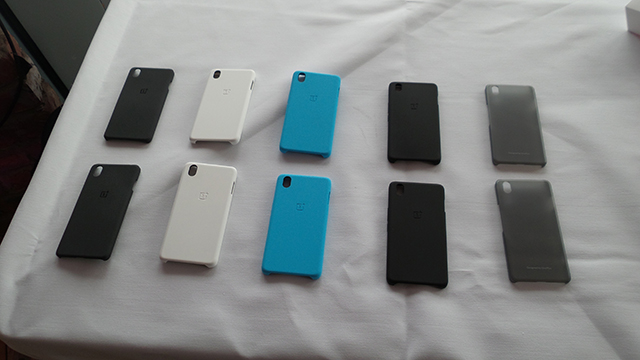 The 5-inch AMOLED display (a first for OnePlus) has excellent brightness, contrast, color rendition, and viewing angle. The brushed anodized metal frame and the use of glass for the rear panel give the phone a nice premium feel but also makes it more fragile (I would definitely recommend keeping the phone in a case at all times).
The single speaker on the bottom left side of the phone is reasonably loud and does not sound tinny. The maximum headphone volume seems loud enough to allow you to easily hear music or spoken audio even in busy/noisy environments. The earpiece volume seems similarly loud enough.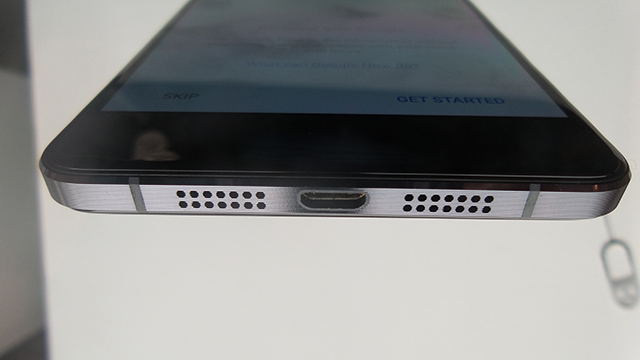 The 2.3GHz Snapdragon 801, the Qualcomm Adreno 310 GPU, and the 3GB of RAM under the hood are more than good enough to handle even the most demanding of today's games. It was also wise not to go with a higher resolution screen since that would have been fairly unnecessary and  placed greater demands on the CPU/GPU, resulting in lower frame rates and reduced battery life.
Talking of battery life, OnePlus says that the LiPo 2,525mAh non-removable battery should easily last a day and my initial tests indicate that you should be able to get at least four hours of screen time during a 20-hour day. It would have been great if wireless charging was supported, but OnePlus assures me that it should be able to fully charge the battery from zero percent with the supplied charger in under two hours.
With regards to the cameras, they both seem decent enough and should satisfy most people but I am worried a bit by the lack of optimal image stabilization (which is important for taking photos in low light scenarios or when recording video while walking around) for the rear camera.
As for software, like the OnePlus 2, the X comes with version 2.1.2 of OxygenOS, a lightly-skinned customized version of Android 5.1.1. OxygenOS comes with a dark mode optimized for AMOLED displays. There is also an FM radio app called "OnePlus Radio" that allows you to listen to nearby FM radio stations when you have your headphones plugged in.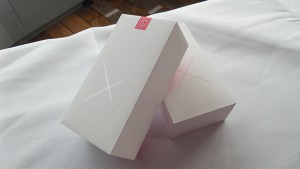 So, having said all that, the question I need to answer is does OnePlus X offer enough in today's highly competitive Android market to succeed and to keep its fans happy? What I can say with certainty is that in terms of design and features, at this size, the closest rivals are HTC's A9 and Sony's Z5 Compact, both of which sell for more than twice the price of this phone. In short, I expect the OnePlus X to be a massive hit with consumers.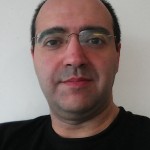 Siamak Masnavi received his PhD in computer science (from University of London) in 1992. Since then, he has worked as a research scientist and technical author for IBM and Canon, respectively, and as a software developer for Symbian, JPMorgan Chase and PricewaterhouseCoopers. He has also done some work as a freelance journalist for publications in United Kingdom and Russia. Since January 2009, he has been writing apps for iOS and Android.