AMD announces powerful and wallet-friendly Radeon R9 380X graphics card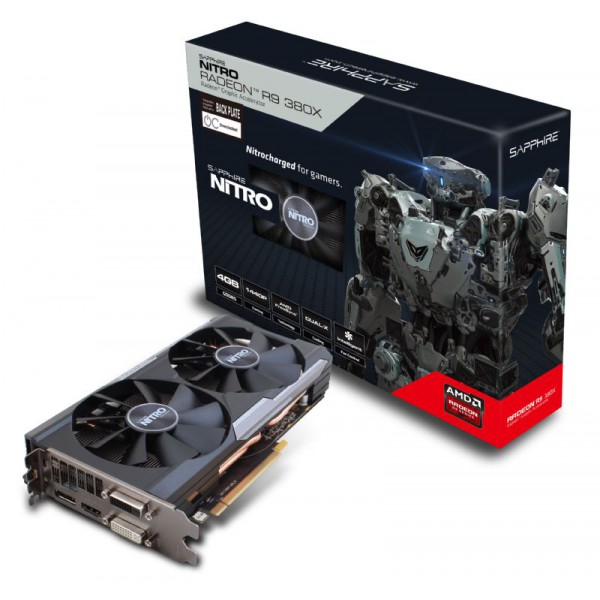 While Intel and Nvidia produce some amazing hardware, I always have a place in my heart for AMD. True, the company often lags behind Intel for raw power and efficiency, plus its Linux driver support can be iffy, but from a value perspective, its products are great. You get a lot of power, often for less money than competitors.
AMD's 300 series cards have been really popular with the gaming community, yet many people have not upgraded. In a tough economy, this is understandable. Today, however, AMD officially announces a card that is not only powerful, but affordable too. The R9 380X may be the perfect balance. Will you upgrade?
"Today, we are introducing the newest member of the Radeon family: the AMD Radeon R9 380X GPU, conceived to play the most demanding games at high details at 1080p and 1440p, for gamers who demand the best. If you want to be ready for the latest DirectX 12 games, you'll want to upgrade to this one. With a 256-bit interface and 4GB of high-performance GDDR5 memory, the AMD Radeon R9 380X GPU has the DNA for beyond 1080p gaming", says AMD.
The company further says, "With the AMD Radeon R9 380X GPU, you'll get the smooth gameplay you deserve, with no tears or stutters. Enabled with the AMD FreeSync technology, you'll experience fluid, artifact-free performance at virtually any frame rate, which means unbelievably smooth, ultra-responsive gaming at peak performance".
If, like me, you're interested in buying one of these cards, the MSRP is $229 for regular cards -- $10 more for overclocked variants. This is a great price, although if you are looking for 4K gaming, you will want to get something more powerful.
Of course, the hard decision will be deciding on a manufacturer. For AMD cards, there are many good makers, but Sapphire and VisionTek are two to keep an eye on.
Will you buy an R9 380X? Tell me in the comments.