Microsoft continues to earn its enterprise dominance with new business solutions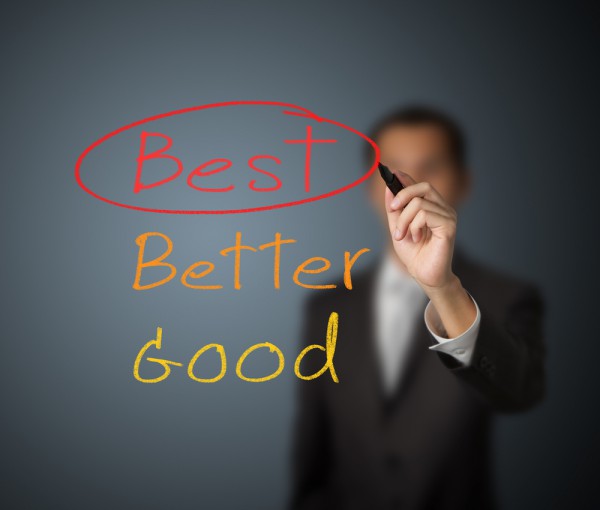 When I am doing personal computing at home, I will often use Ubuntu and LibreOffice. Free and open source solutions are more than enough for my personal needs. Hell, I can sometimes even get by with a Chromebook if my needs are very light.
When it comes to the enterprise, however, and getting serious work done, I depend on Microsoft and its closed source solutions. Software like Office 2016, SharePoint and Skype for Business are absolutely brilliant. The company has earned its dominance in the business space. Today, at the Convergence EMEA conference, it announces new solutions that further cement the company's reign of the enterprise.
"Data and intelligence are critical components of next-generation customer engagement, and Dynamics CRM 2016 delivers intelligent capabilities that surface insights to enable sales, marketing and service professionals to make quicker decisions and take action. Powered by Azure Machine Learning models, Dynamics CRM 2016 previews capabilities such as intelligent product recommendations for sales reps to personalize up-selling and recommended knowledge articles to more effectively resolve customer service issues", says Microsoft.
A solid CRM solution is essential to building client relationships and improving metrics regarding satisfaction. Sure, you can train your employees to be polite and knowledgeable about products and services, but beyond that, they need tools to truly move the needle. Just like a carpenter needs a hammer, your employees need a CRM solution to drive customer satisfaction and engagement -- Dynamics CRM 2016 is a wise choice.
Microsoft further shares, "today Microsoft introduced PowerApps, a new service that empowers employees to create the apps they need, connected to business systems in a secure way, and easily share their apps with coworkers. Available in preview, PowerApps helps businesses create employee-facing apps of all kinds, from the simplest app -- like an employee survey -- to long-lived, mission-critical apps that connect to line-of-business systems and cloud services and run on any device".
PowerApps have a lot of potential -- being able to develop in-house solutions in an easy way can be a huge from a cost savings perspective. More importantly, however, it can minimize the dependence of outside vendors, which can improve overall productivity by limiting roadblocks. It can be preferable in an auditing-situation too.
Of course, Microsoft is also focusing on improving its bread and butter, Office 365. The company shares the following improvements from an enterprise perspective.
A complete meeting and voice solution. With Skype Meeting Broadcast, Public Switch Telephone Network (PSTN) Conferencing, PSTN Calling and Cloud Private Branch Exchange, Office 365 customers now have one platform for calling, conferencing, video and sharing integrated with the Office applications they use every day.
Analytics and data visualization. Delve Analytics empowers individuals by providing rich, interactive dashboards that surface insights into how they spend their time and who they spend it with, so they can focus on the tasks and people that matter most.
Advanced security and compliance. Customer Lockbox offers customers full control over access to their data in Office 365 by giving them ultimate approval rights in the rare instances when a Microsoft engineer must request access to the service. Office 365 Advanced eDiscovery brings machine learning and text analytics that reduce the costs and risks inherent in managing large quantities of data for e-discovery.
While many people tend to "hate" on Microsoft and sing the praises of alternatives, as far as I am concerned, there is no alternative to the company -- in the enterprise at least. While companies embracing open source in business and government agencies makes for nice headlines for the open source cause, it is almost always a mistake.
Microsoft has earned its business dominance by creating and selling popular solutions that end users love. When it comes to business and making money, there is no room for software ideologies. Use Windows, Office, SharePoint, Skype and more -- you won't be disappointed. Microsoft's updated solutions are just icing on the cake.
Do you love Microsoft's business solutions? Why or why not? Tell me in the comments.
Photo Credit: Dusit/Shutterstock