Amazon takes its Fire tablets to China, adds new features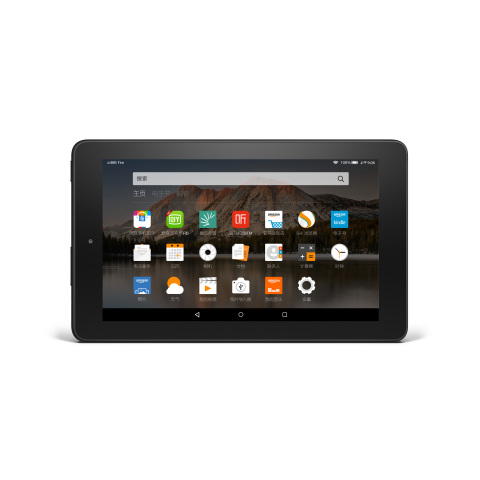 Amazon recently released its latest tablets, the Fire 10 and Fire 8, as well as a smaller $50 model, all of which sold very well over the big shopping days from Thanksgiving through Cyber Monday. These were among several Amazon products that did well over that period.
Now the company is updating the software across the entire line, bringing several enhancements to the tablets. It's also putting a device on sale in China for the first time, so there's plenty of news out of the Washington-based company.
In the new update Amazon promises Blue Shade, which allows for easier reading at night. Once enabled users can choose the brightness level that's best for them. It's simple to enable and disable with just a click of a quick setting button.
An improved activity center brings more control to parents. This is geared towards folks with kids who have outgrown FreeTime. It allows adults to still keep an eye on the children without restricting them too much. "When Activity Center is enabled, parents can visit a customized, secure page on their smartphone, tablet, or computer to review how much time their kids spend playing games, watching videos, and reading", Amazon says. But, speaking of FreeTime, the web browser in it is becoming more kid-friendly. All sites available are curated by Amazon to ensure that they meet general parental standards.
Lastly, Amazon is launching its tablet in China. "We've already sold millions of Fire tablets since launch, and we're excited to now make it available to customers in China", says Neil Lindsay, Vice President of Amazon Devices. "With millions of readers already using Kindle e-readers in China, we're excited to now offer another incredibly affordable option, particularly for customers learning to read English. With tools and features like Word Wise and Blue Shade, plus a large selection of Chinese and English content, we think readers will love the new Fire tablet".
This is the $50 model and it will retail for RMB 499 Yuan in this Asian market. It will also give access to a tremendous amount of books and even provide English learning skills.