Apple loses ground to Android in Europe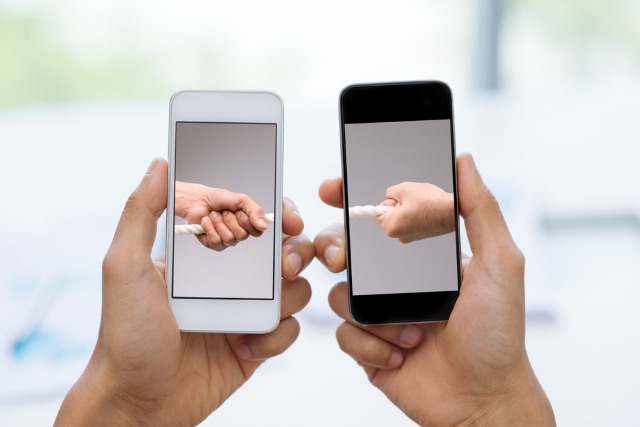 Google is succeeding in keeping Apple at bay in Europe. The latest figures from Kantar show that Android is growing in popularity in the UK, Germany, France, Italy, and Spain (known collectively as EU5), while iOS growth is slowing.
The data covers smartphone sales in Europe's five largest markets in the three months ending October 2015. Android's popularity had been falling over the previous year, but sales in the last quarter see a return to growth that Google will hope to see continue into 2016 and beyond.
In the UK, Android's comeback is being attributed, at least in part, to the success of handsets from LG and Samsung. Around Europe, different handsets prove popular in different countries. Samsung and LG fare well in the UK, France laps up Samsung, and Huawei is the current brand du jour in Italy and Spain.
Kantar Worldpanel ComTech's chief of research, Carolina Milanesi says:
In Europe's big five markets, thanks to a strong performance in Italy, Spain, and France, Android showed year-over-year growth, but that OS success did not produce a clear vendor win, as different names showed strength in different countries: Huawei in Italy and Spain, and Samsung in France. The decline in iOS was marginal, and primarily driven by a deceleration of growth in Great Britain and Germany. Sales of the iPhone 6s and 6s Plus already represented close to a third of iOS sales in Europe's big five markets.
It's certainly not all bad news for Apple; in the US, the company managed to grab more than a third of the smartphone market (33.6 percent). While this is a continuation of iOS's year-on-year market share drop, it represents a quarter-on-quarter increase.
With the approaching holiday period, one of the busiest times for smartphone sales beckons, so it will be interesting to see how things look in the New Year. In the meantime, check out the current Kantar figures.
Photo credit: Dragon Images / Shutterstock