Samsung takes aim at Surface and iPad Pro with Windows 10-powered Galaxy TabPro S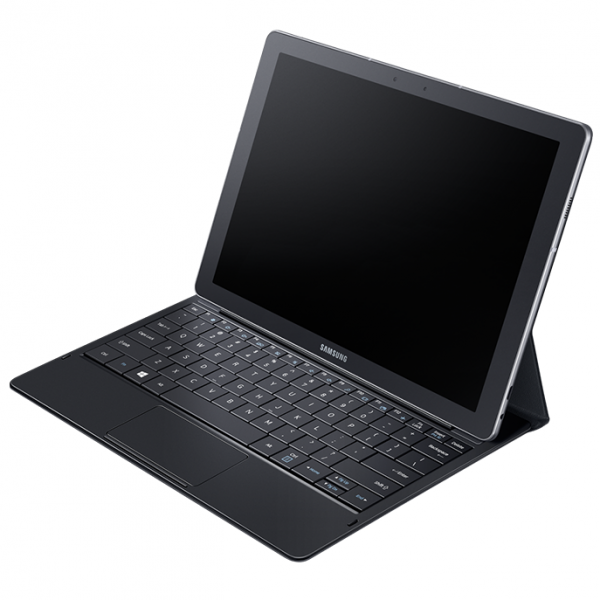 Many people decry Samsung's design choices for copying Apple. As much as I love Samsung products -- the company makes great phones, washing machines, televisions and more -- I cannot defend against those claims. With that said, if you are going to borrow design philosophies from any company, Apple is a good choice.
Today, Samsung announces the Galaxy TabPro S -- a large tablet that is reminiscent of both Apple's iPad Pro and Microsoft's Surface line. The company had previously released the Galaxy Tab Pro, but that large tablet ran Android and was a dud with consumers. This time, the "S" variant runs full Windows 10, like the Surface, but with no kickstand and a keyboard a bit more like the iPad Pro in its connectivity. Obviously, the trackpad and key-type is more Microsoft than Apple. Regardless of design inspiration, it looks like a winner.
"At 6.3 millimeters thin and weighing only 693 grams, Galaxy TabPro S is designed to be easily carried around all day. A full-sized keyboard cover, which comes included with the device, also enhances the usability. The keyboard's flexible hinge enables optimal, dual-angle viewing for the clearest display in any circumstance. Moreover, the Pogo pin on the Galaxy TabPro S keyboard eliminates the need for pairing or charging separately. The keyboard's touchpad emulates that of a PC to provide easy control, even when used in Stand Mode", says Samsung.
The popular company further explains, "delivering the very first Super AMOLED display for Windows to the market, Galaxy TabPro S features a multitouch screen and a deeper color contrast with 94 percent of natural tones to show true-to-life colors and more precise details for a best-in-class viewing experience. The lightweight, power-efficient 12-inch AMOLED display enables users to enjoy gaming, movies and other popular entertainment with unprecedented clarity and color accuracy".
Holy cow -- this is one beautiful computer. The 12-inch Super AMOLED display should be absolutely magnificent; I cannot wait to gaze upon it. Best of all, the Galaxy TabPro S features 10.5 hours of battery power. It can be fully charged, via USB Type-C port, in about 2.5 hours.

Unfortunately, internal specs are a bit disappointing. The processor is only a dual-core Intel Core M and the max amount of RAM is 4GB. While that amount of memory is enough for most situations, it may prove insufficient for power users. I would prefer to see an 8GB option on such a premium Windows tablet. For storage, 128GB or 256GB SSDs are an option.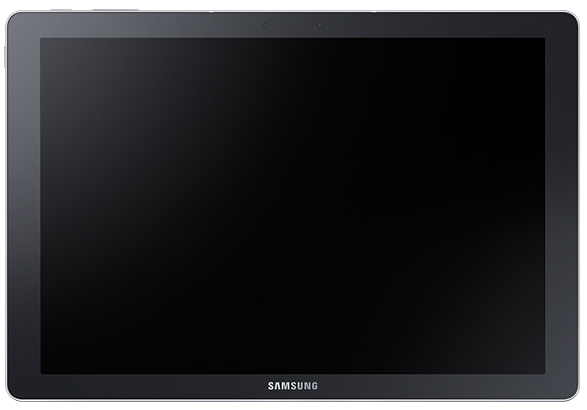 You can see full specs below.
OS: Windows 10 Home, Windows 10 Pro
Network: Optional LTE Cat.6
Processor: 6th Gen. Intel Core M processor (Dual Core 2.2GHz)
Display 12-inch 2160x1440 Super AMOLED
Camera: 5MP AF(Rear), 5MP (Front)
Connectivity: Wi-Fi 802.11 a/b/g/n/ac MIMO, Wi-Fi Direct, NFC, Bluetooth 4.1
GPS: GPS, GLONASS
Sensor: Accelerometer, Hall, Light
Memory: 4GB(RAM), 128GB / 256GB SSD
Dimension / Weight: 290.3x198.8x6.3mm, 693g(Wi-Fi), 696g(LTE)
Battery: 5,200mAh (39.5W, 7.6V)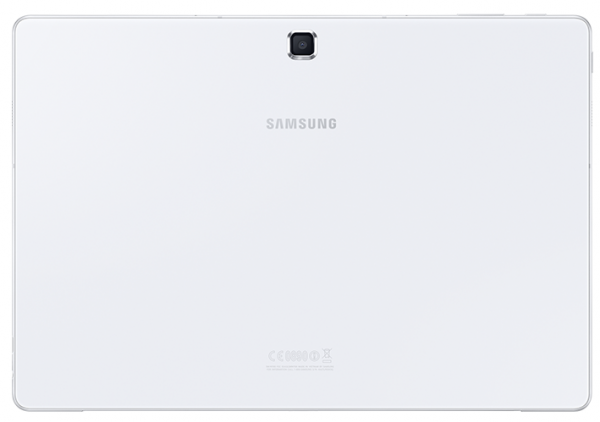 Where Samsung bests both the Surface Pro and iPad Pro (besides being thinner), however, is by including the keyboard (the optional Bluetooth stylus is sold separately). This is a huge bummer when buying an Apple or Microsoft's Pro tablets, as typing is such an important part of the experience. Those companies excluding the keyboard comes across as a marketing ploy to keep the base price lower. Kudos to Samsung for going in this direction.
Unfortunately, pricing is not yet known, but Samsung will reveal more this February.