Live video streaming spreads to all mobile Facebook users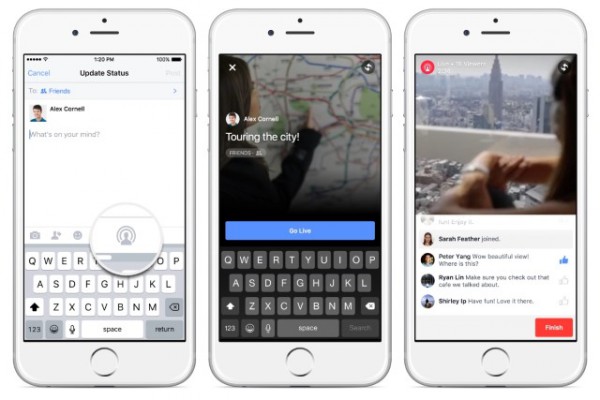 Lights! Camera! Action! Facebook is home to pictures, videos, comments, news, train-of-thought ramblings, and much more. Until recently, videos have been limited to those that have been pre-recorded, but that's about to change.
Facebook recently opened up the ability to share a live video stream to a limited number of people, and the social network is about to expand this. Starting today, live video sharing is being made available to US iPhone users, and it won't be long before the feature is available globally, and also to Android users.
The feature itself is self-explanatory, and started off life as something that was only available to celebrities and key figures with verified accounts. If you can point your mobile phone at something, you can live stream it via Facebook -- be it for the purposes of reporting news, vlogging, streaming an event, or something else entirely.
Introducing the expansion of the feature, product manager Vadim Lavrusik says:
In December, we started testing the ability for people to share live video on Facebook, and it has been inspiring to see all the ways that people have used Live to connect with their friends and family. Today, we're excited to expand the ability to share live video to everyone in the U.S. via iPhone, and we plan to start rolling this out to the rest of the world over the coming weeks.
Broadcasters can keep track of the number of viewers they have in real time, and when the live stream comes to an end it will be automatically saved as regular video so those who missed it will be able to catch at their leisure.
Look out for the appearance of a new Live Video icon in the Update Status section of Facebook. It's iPhone only for now, but Facebook says "we are working to bring live video to people using Android phones soon".