Apple now sells virtual reality headset for iPhones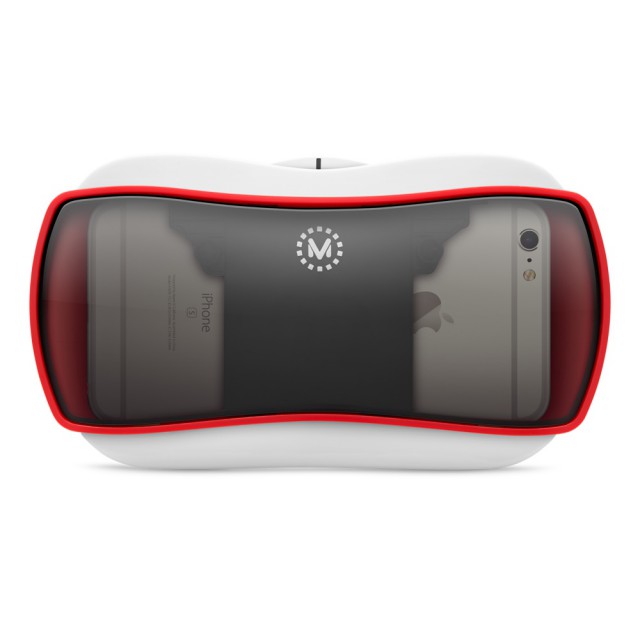 We are now in the early days of the consumer virtual reality market. Few companies have developed headsets so far, and even fewer actually have products that folks like you and I can go out and buy. However, what you can get today is typically meant for Android devices, with iPhones getting little to no attention.
Apple wants consumers to know that its iPhones are not being left out, as it is now selling a VR headset through its online store. The most-appealing thing about it is no doubt the price.
The headset, called View-Master Virtual Reality Starter Pack, costs just $29.95, which makes it one of the most-affordable devices available on the market right now. Samsung, for instance, sells its own Gear VR headset for $99.99, and it only works with its latest flagships.
The VR headset that Apple sells is designed to support every iPhone since iPhone 5, which means that you do not need to shell out hundreds of dollars for the latest and greatest in terms of smartphone technology. With smaller iPhones you will have to use the supplied adapter.
Of course, how impressed you will be largely depends on how technologically advanced the iPhone is. The experience provided by VR headsets that need a smartphone to work is linked to the display resolution. At the sort of distance that you will be looking at the screen with the headset on your head it is easy to notice individual pixels. The more there are, the clearer the image.
I have tested a friend's Gear VR using his Galaxy S6 attached, which has a display resolution of 2,560 by 1,440, and I could easily distinguish pixels on it. And that display is great when viewed at a typical distance.
Do not get me wrong, things are not bad considering where VR technology is today, but it means that any smartphone with a lesser resolution -- that would mean every single iPhone, especially smaller, non-Plus models, that have an inferior resolution by today's smartphone standards -- would fare poorly. However, you are not limited to iPhones with the View-Master headset.
The Amazon listing of the headset lists it as compatible with a whole bunch of other smartphones, including Android flagships like Samsung Galaxy S6 and LG G4. It is compatible with apps designed for Google Cardboard.